For those looking to add some French style to their lives, Et Voilà is a great place to start!

FRENCH STYLE & FLAIR
French women are known for their good taste, effortless look and a style that is never flashy or influenced by fleeting trends. I came across Cécile, from the style and fashion blog Et Voilà! Dress Chic Like a French Woman early one afternoon not too long ago. By that evening, I had devoured almost every post on her blog, which exudes charm and personality, standing apart from all the other style/fashion blogs out there because it provides no-nonsense tips and doesn't just repeat everything you already know. Cécile writes with warmth and knowledge, and while reading her blog, you feel as though you're chatting with a good (and very stylish!) friend. Not only does she cover fashion (with everything from shoes to accessories), but she also devotes attention to beauty with posts on French beauty routines, aging well and how to look and feel your best. Whether you're looking for tips on finding the perfect coat, staying slim or looking younger, Cécile has got you covered!
I interviewed her especially for The French Life!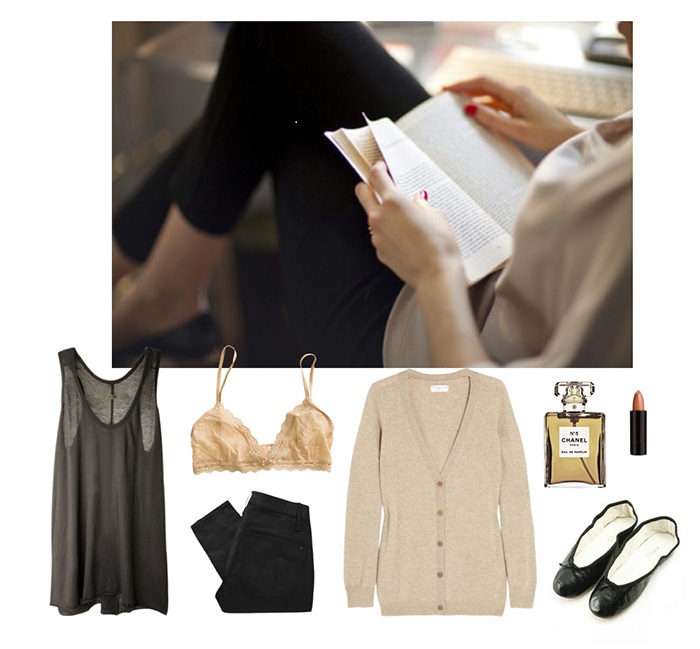 What inspired you to start a style/ fashion blog?
"When I started few years ago, I was submerged by lot of blogs portraying young stylish women living the dream life, shooting nice outfits and traveling around the world… but despite being inspired (or envious…), there was nothing that I could really use myself. I felt something was missing. Not forgetting the 'French women' phenomenon (a lot of 'clichés' and nonsense spreading the web about "how we are smoking and drinking wine to stay in shape!"), I felt like making my (French ☺) voice heard amongst this kind of madness."
In your opinion, what is timeless French beauty?
"I think it has a lot to do with simplicity, staying true to ourselves and not trying too hard. But it doesn't mean, not doing anything either!"
Who do you consider a classic French beauty?
"Simone de Beauvoir! Not a very fashionable woman at first sight, but have you ever noticed how stylish she always was? Her hairbands are a true style signature! Closer to our time, less internationally famous women come to mind such as Claire Chazal (a French TV journalist) or Morgane Sezalory (founder of the French brand Sézane). But it can also be one of these famous ladies, of course!"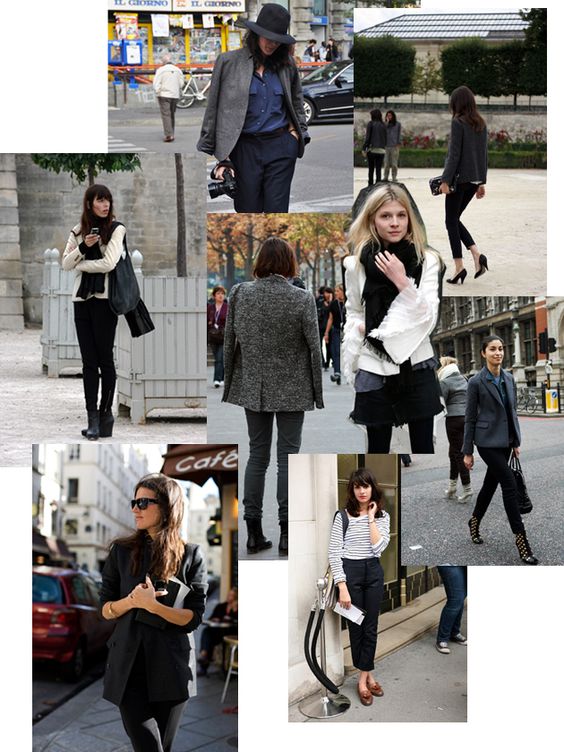 What five pieces does every woman need in her closet for the ultimate, effortlessly French look?
"A striped t-shirt
A pair of straight black or navy pants
A day dress that fits with and enhances your morphology. (In France, we rarely wear 'evening' dresses. We wear a dress during the day or a night, however, we don't wear the same style of shoes and accessories with it.
A white men's shirt
A blazer or a masculine-style coat or a trench
… And a lot of shoes and accessories to add a twist or a feminine touch!"
I will be forty in just a few weeks, but I am not afraid of aging! I get the idea that this also applies to most French women. How do French women stay beautiful — without having to resort to surgical procedures or Botox?
"Well, first I want to set the record straight: a lot of French women have surgical procedures or get botox. The thing is that nobody will really notice. When they do it, they won't ask for a 100% perfect result. They usually just want to avoid looking tired or having a sad facial expression. So they will ask to keep some of their wrinkles in a way that it looks natural.
Another secret, I think, is that they are not too 'heavy-handed' with makeup and hair dyeing. But to be honest, I am sure that French women are not the only ones who go about this, this way."
Spring 2018 is around the corner. What do we need to add to our wardrobe? And how do we wear it?
"A strong trend that already started in winter and that will go on into spring is high waisted pants. They should be worn short enough so you can see your ankles, with a belt and a top (always) inside. No stilettos with them. Square heels, moccasins or sneakers will look nicer.
I'm pretty sure, as well, that we will see straw bags everywhere in SS18."
I love shopping in French pharmacies for beauty brands such as Avène and Caudalie. What are five beauty items every woman should bring back from France?
"Don't tell me about pharmacies! I can spend a lot of money there! The two brands you quoted, Avène and Caudalie, are very popular in France. They offer a wide range of very good products.
As you might guess, shorting a list of five favorites isn't very easy. Well, if I had to choose:
'Huile prodigieuse' from Nuxe: I mainly use it during the summer, both for the body and the hair. I love the smell!!
Avène Couvrance 'Crème de teint compacte': a compact creamy foundation which protects from UV and which you can take with you everywhere.
Bioderma Créaline H2O: no need to introduce this famous cleansing and makeup removing lotion. I also love Sanoflore 'Aqua Magnifica'.
Roger&Gallet shower gels and colognes: my n°1 is 'Fleur de Figuier'.
The last one, 'the Caramel Cream', a tinted day cream from Laboratoires Novexpert, is a recent finding. This brand is rather unique in the way it mixes green commitment to highly renowned scientific research. Today I chose most of my skincare staples in their products range.
Did I forget a mineral water spray bottle? No need to say it has to be included in the five faves!"
Which French fashion magazine should we be reading (or at least looking at for inspiration, for those who can't read French!)?
"Well, I'm afraid to say I don't read French fashion magazine that often today. So much inspiration sources available on the web. Still, Elle, Madame Figaro and L'Express Styles are my favorites."
I love beauty tips passed down from generation to generation. Is there a beauty tip you can share with us that was passed down by your mother or grandmother?
"Removing makeup EVERY evening, no chemical coloring and no fragrances in skincare products. I have another one in mind not directly related to 'beauty tip', but I think it's an important one: walking whenever possible!"
And finally… as a French woman, do you recommend a glass of red wine with dinner every night? After all, resveratrol has strong anti-aging properties!
"Absolutely! ;)"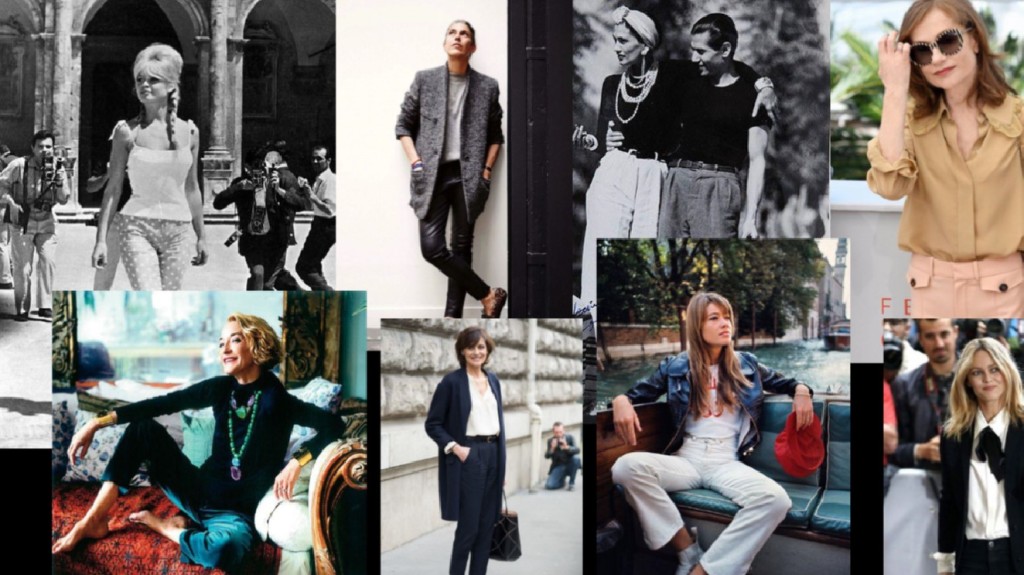 All images courtesy of Et Voilà! Dress Chic Like a French Woman