The winter edition of France magazine En Route hits newsstands in the Netherlands next week — with two of my articles!

FRANCE IN MY OWN WORDS
Though I write for a wide variety of international publications on everything from food, wine and travel to art and culture, and, I am also a magazine editor/translator, sharing my French adventures and love for France is what I enjoy most. Whether that be letting my words transport readers to beautiful destinations throughout the country (from tiny wine villages to larger cities), writing about French cuisine and developing delicious recipes, or reporting on meeting some of the most interesting people (from winemakers to entrepreneurs and those who built an exciting life for themselves in France).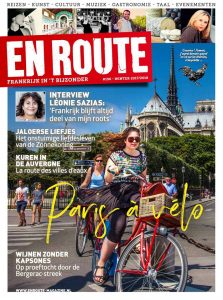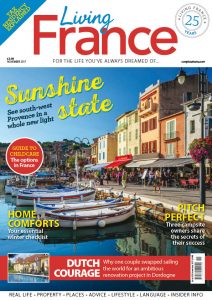 COMING SOON!
Recently, Living France in the UK published my interview with Jan and José van Grinsven, owners of the exquisite Château les Merles. And stay tuned, because in the January issue of that magazine, I will take you on a delicious culinary journey through four French regions!
Next week, En Route (published in the Netherlands) will feature a travel article based on a most memorable press trip to Bergerac last July as well as a column on the history of Sainte-Maure de Touraine, a cheese I discovered during a press trip to the Loire wine region last September. I am a regular culinary columnist for the magazine and have written about the history of French food and drink icons such as quiche, Bresse chicken, Agen prunes, Dijon mustard, pastis, kir and more, but this is the first time that I contribute a travel article. Another one will follow in the spring!
The travel article, which is written in Dutch, will give you a glimpse into the Bergerac wine region and some of the many cultural treasures it has to offer. It was one of the most rewarding pieces to write — simply because I had been longing to put into words all the love I have for this amazing corner of the country! I hope you enjoy the magazine and my work!
UPDATE: You can read the article here: ER156_ATable-Bergerac-2 (3).