Located in the village of Mouleydier, Château les Merles is a four-starred hotel with a GaultMillau restaurant. I had the opportunity to stay there and interview owners Jan and José van Grinsven.
VARIED ACCOMMODATION
I stayed at Château les Merles early this past July during a press trip to Bergerac. Together with three other journalists, we were hosted at this exceptional estate in the Dordogne's lush Périgord Pourpre. Boasting fourteen rooms, an apartment, eight villas (more will be added in the future), swimming pools, a 9-hole golf course and one of the best restaurants in the area, it is an excellent accommodation for just about any type of holiday, whether traveling as a couple or with the entire family.
Designed by Joris van Grinsven, Jan's brother, and elegantly decorated with the help of his wife José, the hotel is classically chic without sacrificing any of its historical charm. And it has plenty of that. The history of the hotel goes back to the 17th century. It was a ruin when the Van Grinsvens purchased it, and the restoration is absolutely awe-inspiring. I stayed in one of the villas, which had spacious bedrooms with large, comfortable beds and a bath, not to mention access to its own pool and a sumptuous breakfast (complete with a glass of bubbles!) served every morning.
INSPIRATIONAL
The Van Grinsvens were a real pleasure to talk to, and their story is absolutely fascinating. After years of navigating the seas as captain of a luxury yacht, Jan decided the next venture for him would be running a hotel in France. An extensive search together with his family, led to their beautiful estate amidst the vineyards of Bergerac.
I interviewed Jan and José for an assignment for Living France magazine, published in the UK. You can read the full report in their November 2017 issue.
For more information, read the full article by clicking on the link below.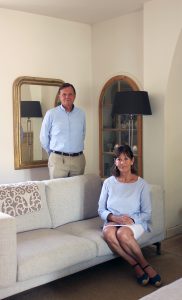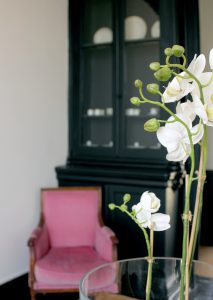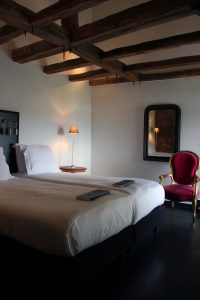 You can read the full article here: