Warmer days are here and there is no better way to enjoy the first rays of sun than with a delicious picnic!
PICNIC AT HOME
There is no need to venture far from home, however! Even if you only have a small garden or balcony, you can indulge in a long, carefree afternoon of eating, drinking and taking time to appreciate the things that make life special. Like the peaceful serenade of the birds, the quiet hum of a bumblebee that zooms past your ear and the gentle breeze that prompts the leaves to dance, filtering out the sun and casting dappled shadows.
EXTRA SPECIAL TOUCHES
Last Friday, I spent the morning in the kitchen preparing a simple feast of homemade focaccia with fresh pesto. I served that with charcuterie, slices of sun-ripe plum tomatoes and for dessert, the season's first fragrant strawberries. A bottle of Crémant made the lunch extra special. As did the pretty 'Campagne' wicker basket from Les Jardins de La Comtesse. With picnic season upon us, I can't recommend these elegant baskets enough. Not only are they made in France with quality materials, but they are a joy to use. There are many different styles and sizes available and some even come with a matching picnic blanket. So if you're looking to treat yourself to a picnic basket that will last and make your picnics très chic, look no further! I posted about Les Jardins de La Comtesse a few years ago. You can read that post here and another about their picnic backpacks here.
The company also sells melamine crockery in eight beautiful, vibrant designs, such as the Lisbon round serving dish I used to present my focaccia. This particular pattern is inspired by the Azulejos tiles from Portugal. I simply love the elegance and durability of this collection. This plate is also great for serving cakes and charcuterie.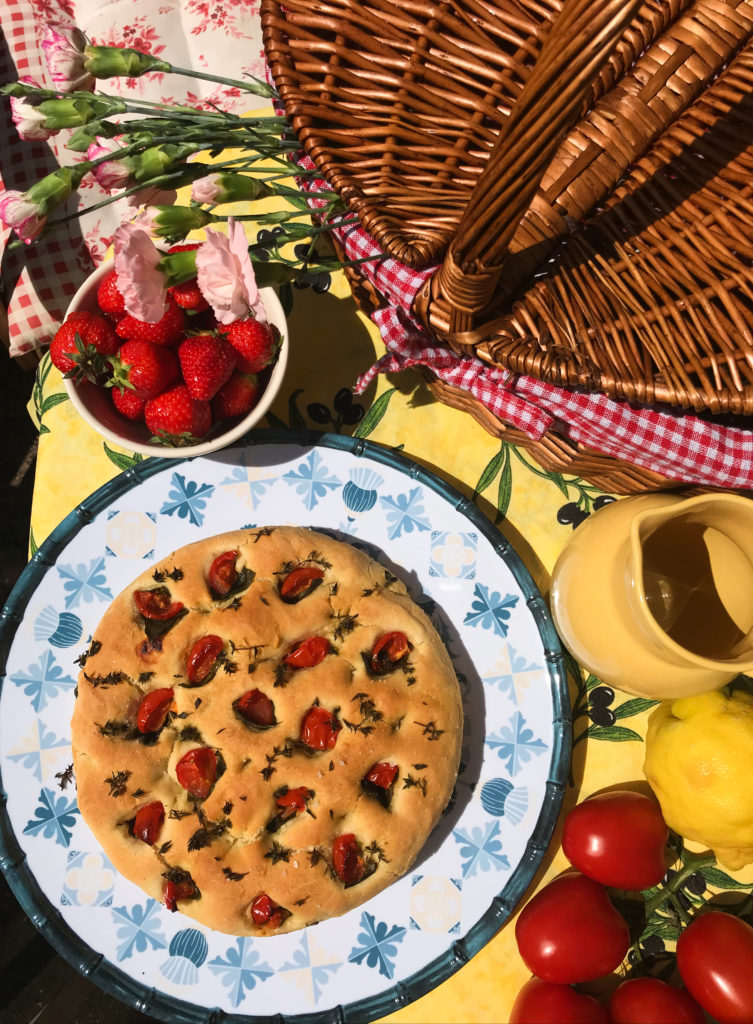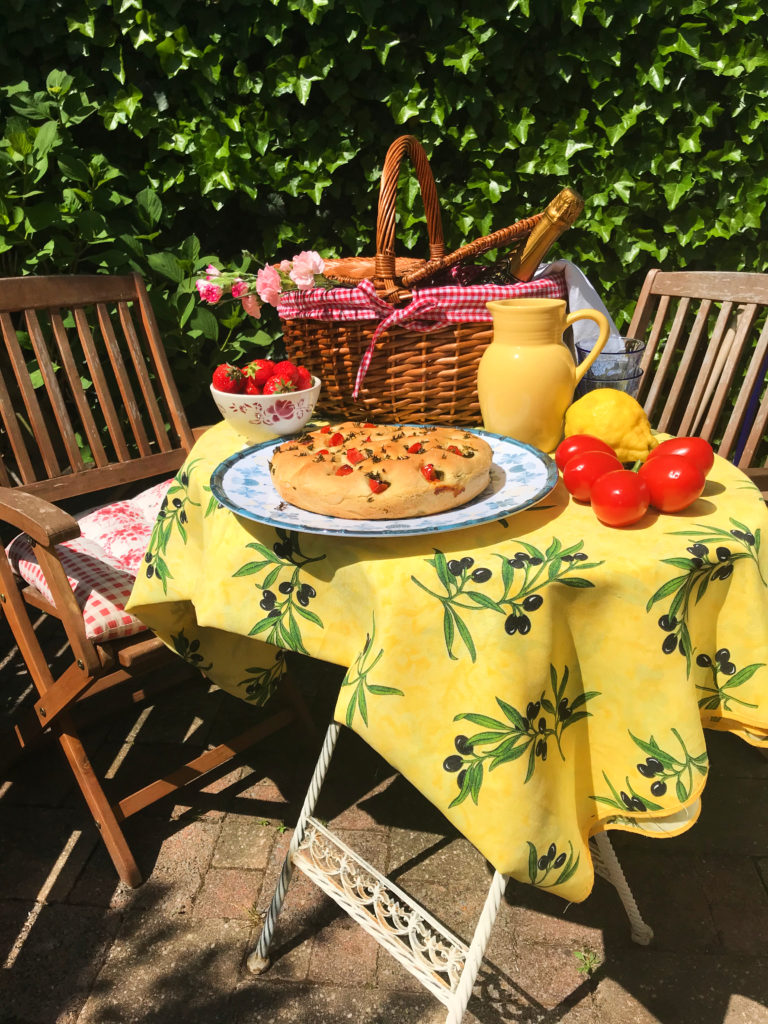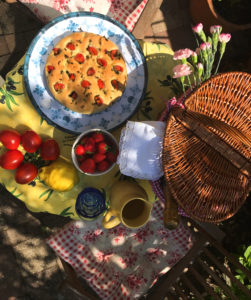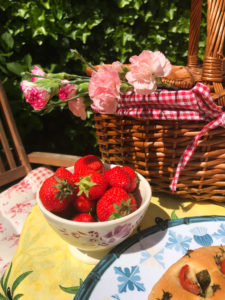 BEAUTY IN EACH DAY
These uncommon times demand that we not only take more responsibility (both now and in the future), but also that we focus on the present and try to find joy in each day. More than ever, I have started to look for ways to add an extra dose of beauty to my life, whether that be with memorable meals lovingly prepared in my kitchen or with impromptu home picnics. This is truly a time to reflect, learn and live to the fullest.