Wine discoveries in Italy with Cantina Vignaioli del Morellino di Scansano


Early last October, I paid a whirlwind visit to Maremma in southern Tuscany, where I spent two short but packed and informative days getting acquainted with the wines of Cantina Vignaioli del Morellino di Scansano and discovering what the region has to offer in terms of landscape and gustatory pleasures. And let me tell you – there's plenty to merit a trip! Follow me along for some of the most memorable highlights of this Italian wine discovery.
Day 1
After a pleasant flight from Amsterdam to Rome, we embark on the two-hour journey north that will bring us to Scansano, where we will have lunch with Sergio Bucci – Vignaioli del Morellino di Scansano's general manager – at Podere l'Aione, a beautiful agriturismo located about three kilometers outside the medieval village. As we approach the farmhouse inn, I am taken aback by the area's rugged beauty. There's a quiet splendor to this sparsely populated region where vast stretches of wheat fields mingle with woodlands and gently undulating hillsides. The rows of vineyards and olive groves bear witness to Maremma's deeply rooted agricultural traditions. They say that Maremma has a distinctly 'wild west' appeal – a legacy from a notorious period in its history – but it's the serenity of the landscape that's already leaving a lasting impression. Indeed, this humble region was once humid and marshy, making it a cesspool of malaria. People fled and bandits had free reign, but by the 1950s, swamplands were drained and the disease eradicated. Despite periods of upheaval and neglect, Maremma's wine culture endured, but it wasn't until the second half of the 20th century, however, that it began to blossom. Today, Maremma is an under-the-radar destination that offers everything from a stunning coastline to some of Italy's most beautiful villages. Not to mention exceptional food and wine.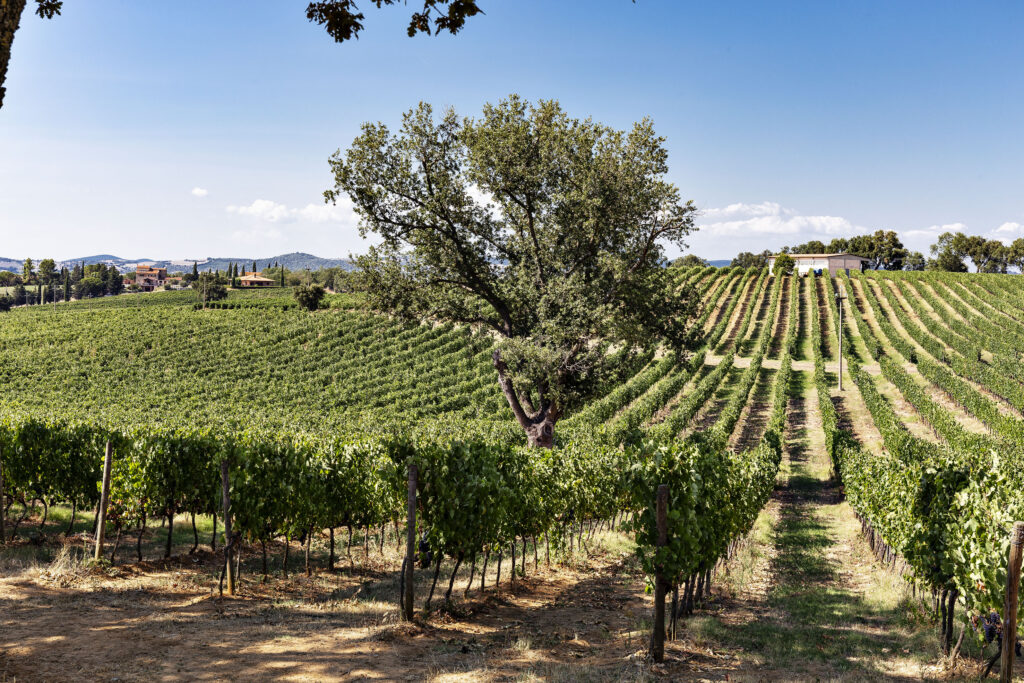 While savoring a seasonal lunch paired with a selection of the cooperative's wines, Sergio tells us about its history. Cantina Vignaioli del Morellino di Scansano was founded in 1972 by a group of village winegrowers. It was a time when wine production in Italy was in high demand and emphasis was primarily placed on quantity rather than quality. By the following decade, however, the cooperative changed courses, investing in quality and hoping this choice would eventually pay off. "In the mid-80s, people started to understand wine and look beyond the level of table wine. Our focus was now to sell directly to the customer, rather than in bulk," Sergio explains. "This is when the new story of our winery started. Today the cooperative consists of 170 associated producers managing approximately 700 hectares all around the Scansano village." It wasn't long before the flagship wine, Morellino di Scansano, started to gain popularity, prompting the investment in a new bottling plant. The year 2005 saw the expansion of the winery's aging facilities, and by 2010, sustainability would be further improved. Cantina Vignaioli del Morellino di Scansano has been playing a pivotal role in shaping the region's success. Merging innovation and sustainability with tradition, the cooperative is putting Maremma firmly on the wine map with its offerings.
The star of this sun-drenched alfresco lunch is without doubt the pici all'aglione, a traditional (eggless) pasta dish made with a hearty and aromatic tomato sauce. (Side note: I was so inspired by this dish, that I made it the same night I arrived from Italy.)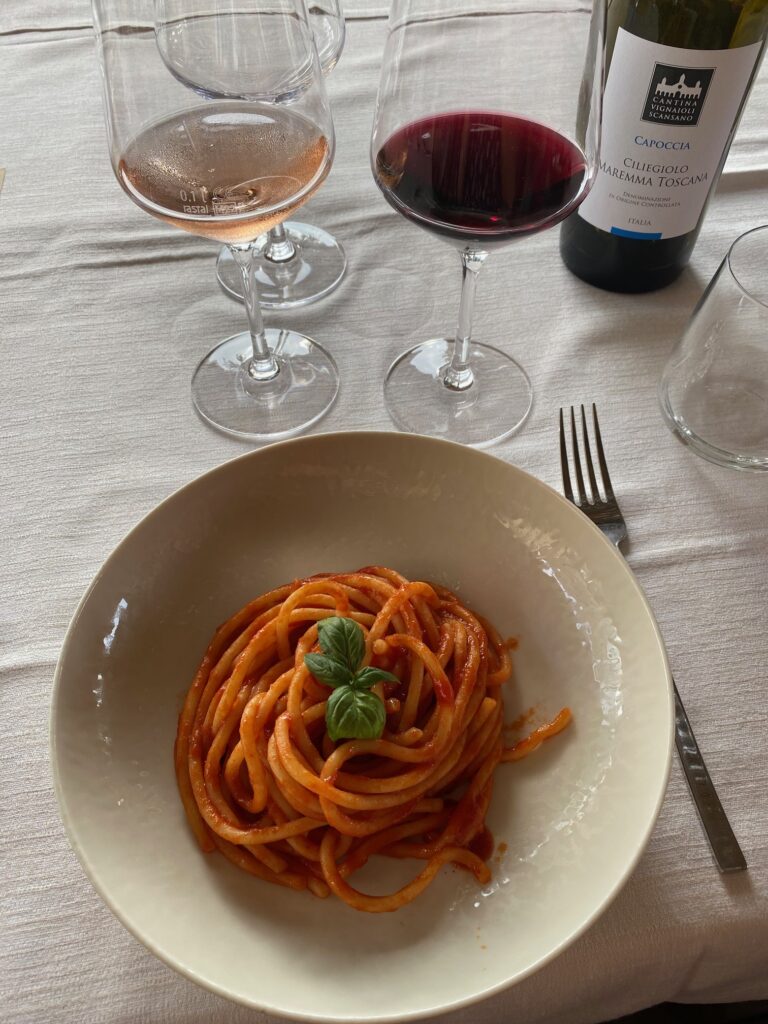 With it, we first sample the Ciliegiolo Capoccia Maremma Toscana DOC 2022 (Ciliegiolo is a historial grape found in the area and related to Sangiovese). Blueberries and plum on the nose, a well-balanced palate with a vibrant freshness and soft tannins make it a pleasant and moreish sip. The Morellino di Scansano Roggiano DOCG 2022 that follows is truly a match made in heaven with the dish. On the nose, ripe cherries and blackberries with a subtle piquancy and delicate floral notes. Refreshing with a beautiful length and well-defined tannins.

Both reds are very approachable and exemplary of the Maremma region's offerings. Sergio: "Traditionally, Maremma was a very humble area. There were no castles, nobility or bishops. Our wines were made for the region's families and everyday life. We do have some Riserva wines, but Morellino, as most of our wines, are meant to be drunk young." Morellino di Scansano obtained DOC status in 1978 (DOCG in 2007). It is believed that the name 'Morellino' is the local nickname given to a clone of the Sangiovese grape, which comprises at least 85% of the wine. Morellino is usually produced in stainless-steel tanks, but the 'Riserva' is aged for a minimum of two years, of which at least one in French oak barriques.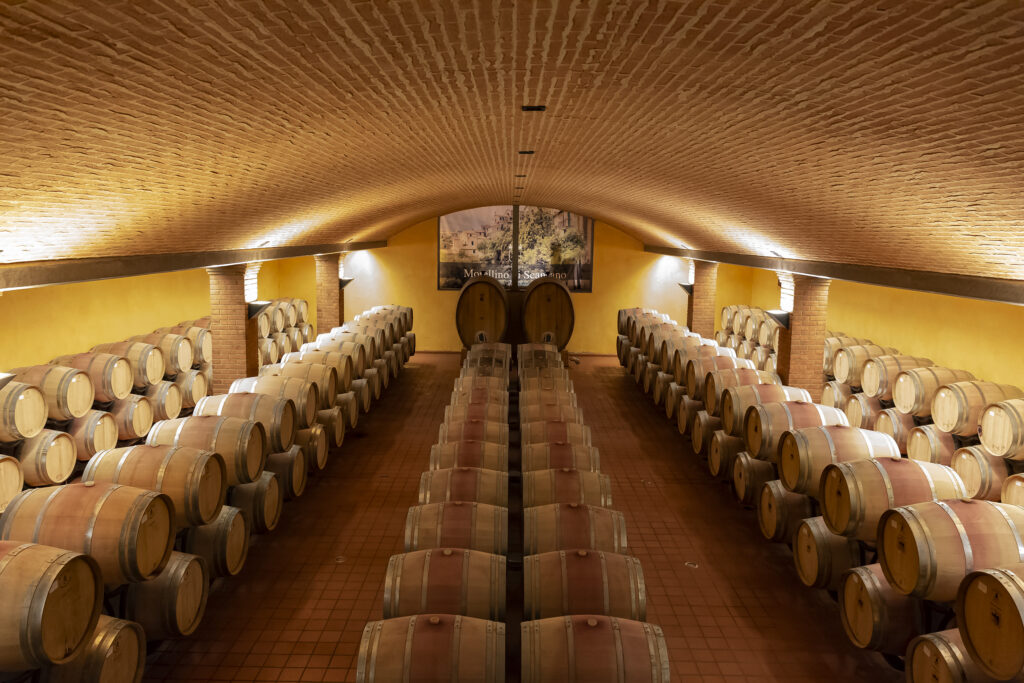 It's interesting to note that Maremma's wine history is a captivating journey through millennia, beginning with viticultural foundations laid by the Etruscans and carried forth by the Romans. After lunch and a stop at some of the Sangiovese and Trebbiano vineyards, we visit the archeological site Ghiaccio Forte, where the past becomes palpable. Back in the 4th century BC, this hillside in the Albenga Valley, not far from the river's northern bank, was home to an Etruscan settlement, a strategic location once protected by defensive walls. The 3.7-hectare site was discovered in 1970, and since then, research and excavations have shed light into this page in Maremma's history. Statues holding harvest tools were unearthed here (they are now on display at the Museo della Vite e del Vino di Scansano) as well as jugs and vases. During the Etruscan period and in the hands of what can be considered Italy's first winemakers, the Sangiovese grape was already widely known. Additionally, evidence of export was found in France in the form of amphorae with stamps from Maremma.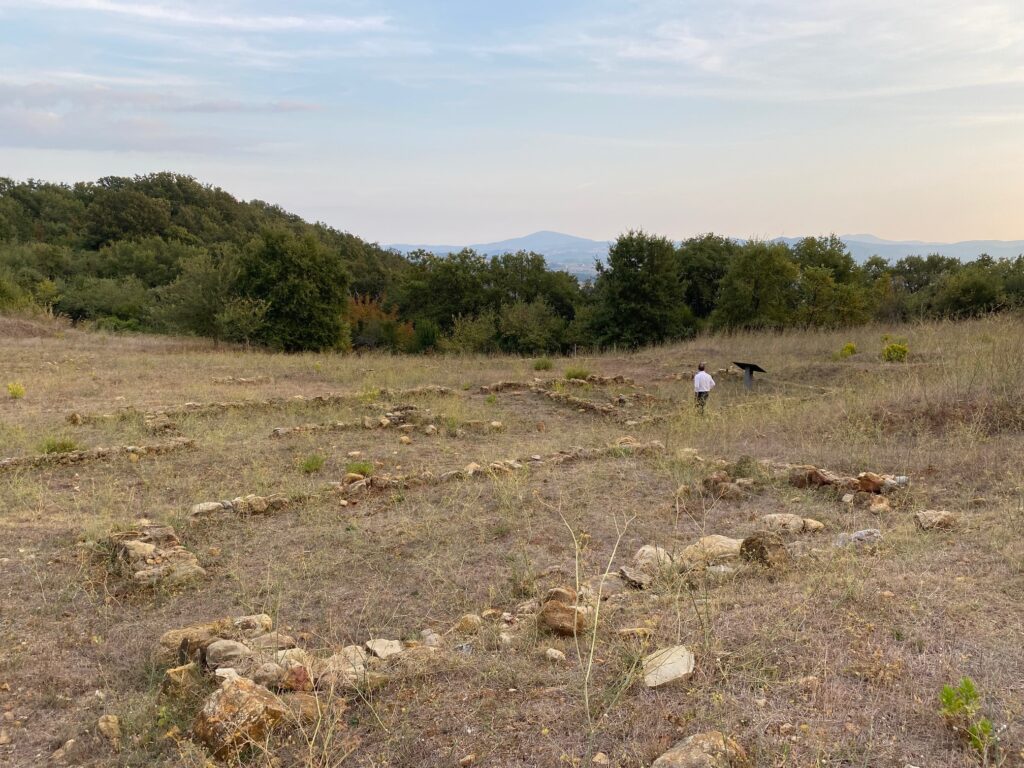 Day 2
I awaken early and decide to take a stroll around the grounds of Antico Casale di Scansano. The morning light has fallen over the vast swathes of Tuscan countryside, enveloping the still dewy fields in a veil of tranquility. Behind massive bushes of wild, fragrant rosemary, I spot a group of horses in the distance, free and happy. Mother nature has certainly greeted another day with all its glory. I could easily spend the whole morning here, basking in these sights in a sort of meditative trance, but we're scheduled to visit the winery, where we will once again meet Sergio, who will guide us through the facilities – from the oldest to the newest parts – and then join us for a tasting. Between 2016 and 2018, the winery was completely renovated and not only made more energy-efficient, but also more appealing for wine tourism with the addition of a wine shop and a tasting area. Sustainability was also improved by implementing lighter bottles (410g) and water-saving methods. Cantina Vignaioli del Morellino di Scansano employs 30 individuals and produces some five million bottles annually.



The morning rolls into the afternoon with a tasting followed by a convivial lunch with the winery's employees, some of whom we've already seen hard at work, and, among others, Benedetto Grechi, the cooperative's president for the past three decades.
Three selections I would like to highlight from our tasting (along with my vegan pairing suggestions) are the following:

Vermentino Maremma Toscana Doc Vigna Fiorini
With 85% Vermentino and 15% Viognier, this is a late-harvest wine, in this case meaning that the grapes are left to ripen on the plant for an additional three weeks enhancing the concentration of sugars and fruit aromas. On the nose, this sunny yellow wine has green apple, ripe golden plums, honey and elegant, floral nuances (courtesy of the Viognier) supported by herbaceous notes. The palate is refreshing with a zesty minerality and a long finish. Good pairings include Middle Eastern dishes such as a zingy tabbouleh salad and herbed falafel, finger foods like flatbread with hummus or Greek dolmades, spring vegetable tarts, gnocchi with pesto and artichokes stuffed with herbed breadcrumbs.
Vin del Fattore Sangiovese Maremma Toscana DOC
Made primarily with Sangiovese, this medium-bodied wine opens with a bouquet of ripe red fruits, plum and juicy cherries followed by savory earthy notes. On the palate, the wine is fruit-forward with supple tannins, making it an easy-drinker. I would recommend pairing it with a hearty grilled portobello burger topped with sun-dried tomato pesto, an aromatic risotto with porcini, stuffed aubergines with tomato quinoa or a tian with tomato and courgette. 
Vigna Benefizio Morellino di Scansano DOCG
Made with Sangiovese, this handsome wine (aged in French oak for six months) exhibits a nose of bold red fruits with aromatic hints of violet, subtle balsamic notes and a whisper of dark chocolate. The palate is well structured with fine, supple tannins and a pleasant freshness. Dishes with earthy flavors, such as a Tuscan bean soup with kale, a roasted vegetable salad, a hachis parmentier made with lentils, tomato and smoked paprika blanketed by a layer of potato and celeriac puree or a gratin of sweet peppers.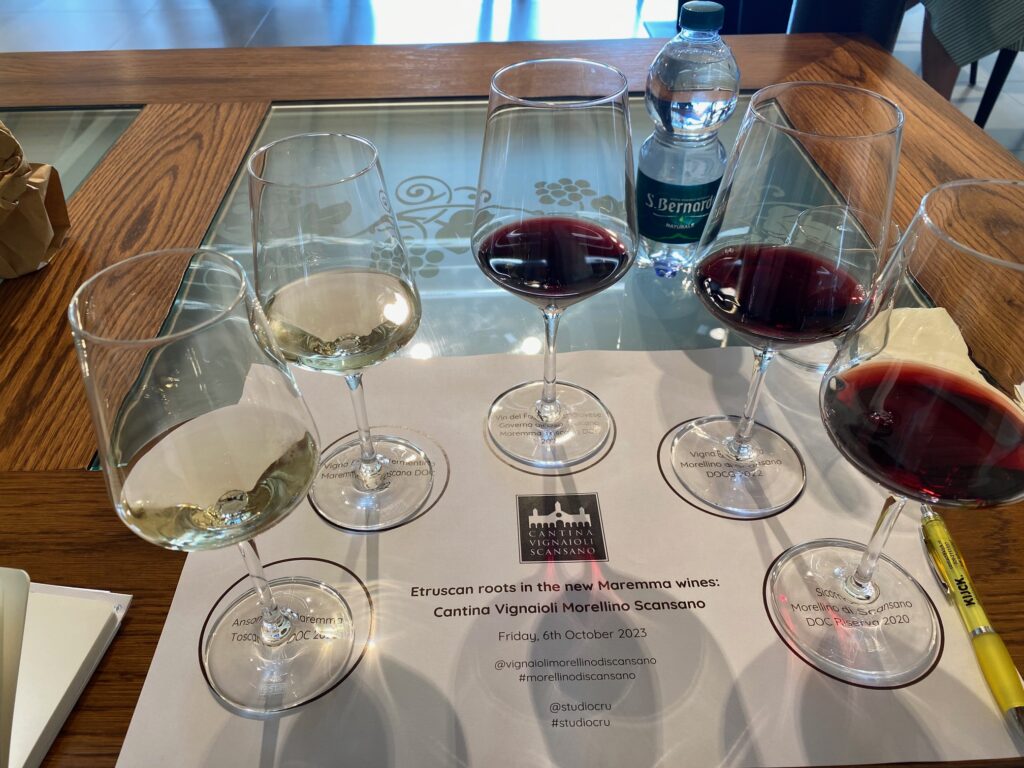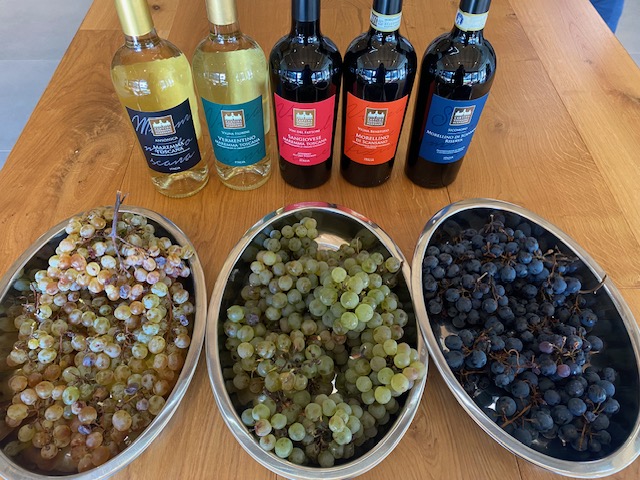 Later that afternoon, we pay a visit to Pitigliano, which is dramatically perched atop tufa cliffs and still bears evidence of its Etruscan past. With our knowledgeable guide, we discover this Tuscan jewel and its ancient stone structures, weathered by centuries, that whisper tales of a rich history still echoing through the winding streets. The town seems to emerge organically from the rocky landscape, with houses seemingly carved into the very earth they stand upon.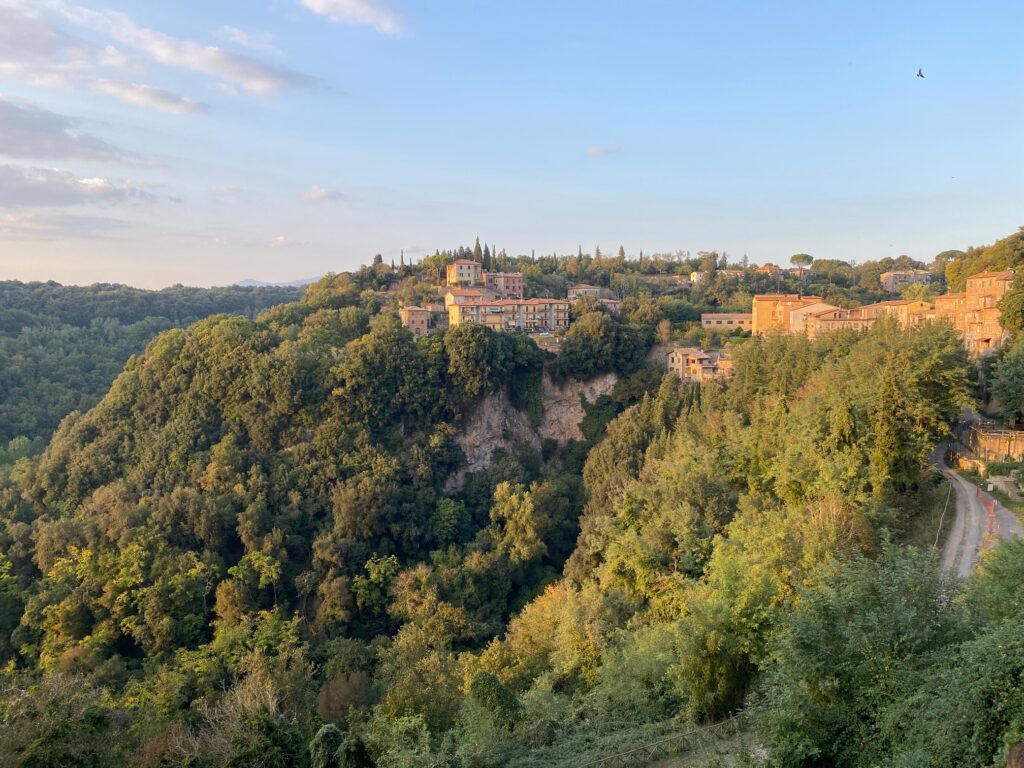 Pitigliano's roots run deep, and its architecture tells a story of transitions, with Etruscan caves, medieval walls and Renaissance palaces harmoniously coexisting. As the sun sets, the town's golden-hued buildings seem to cascade down the cliffs, casting warm reflections on the labyrinthine alleys below. I watch in awe as Pitigliano transforms into a canvas of warm tones, its historic facades bathed in a soft glow. In Pitigliano, time slows, and I make sure to really savor this magical moment. It's a place where history whispers in the breeze and every cobblestone has a story to tell.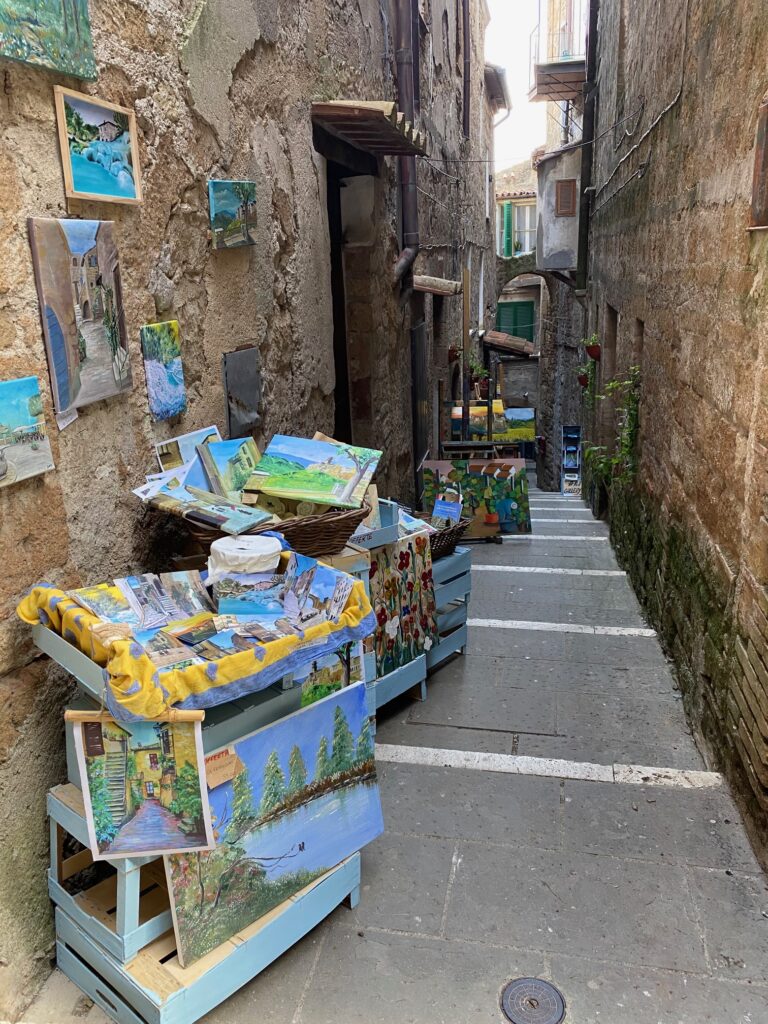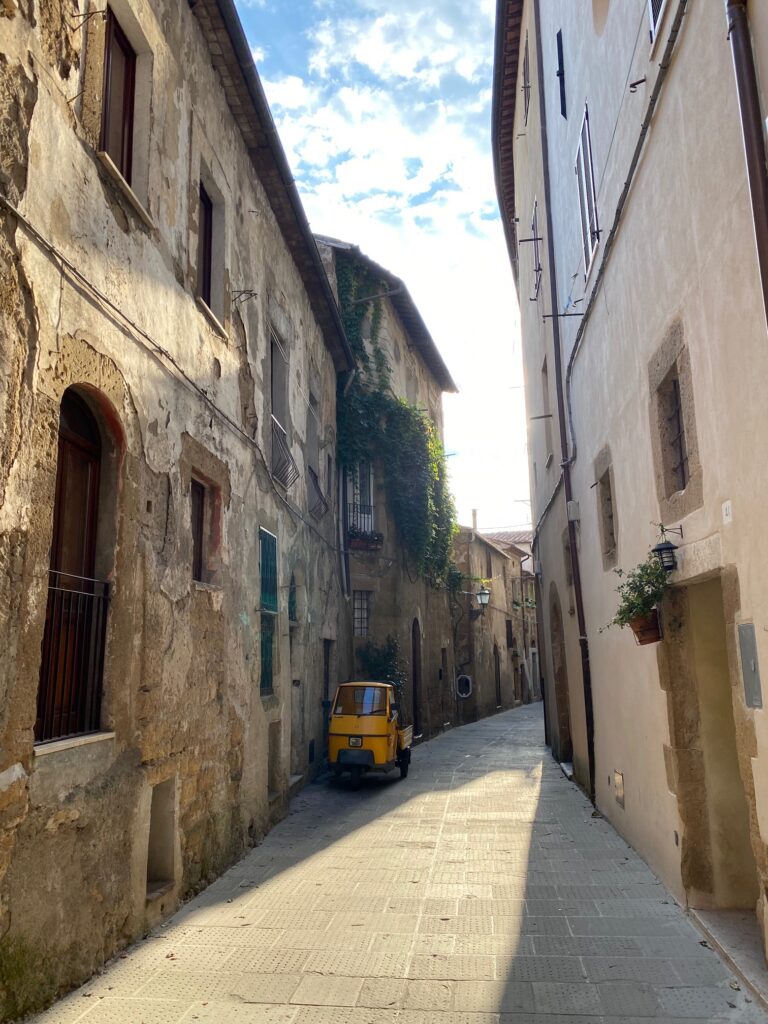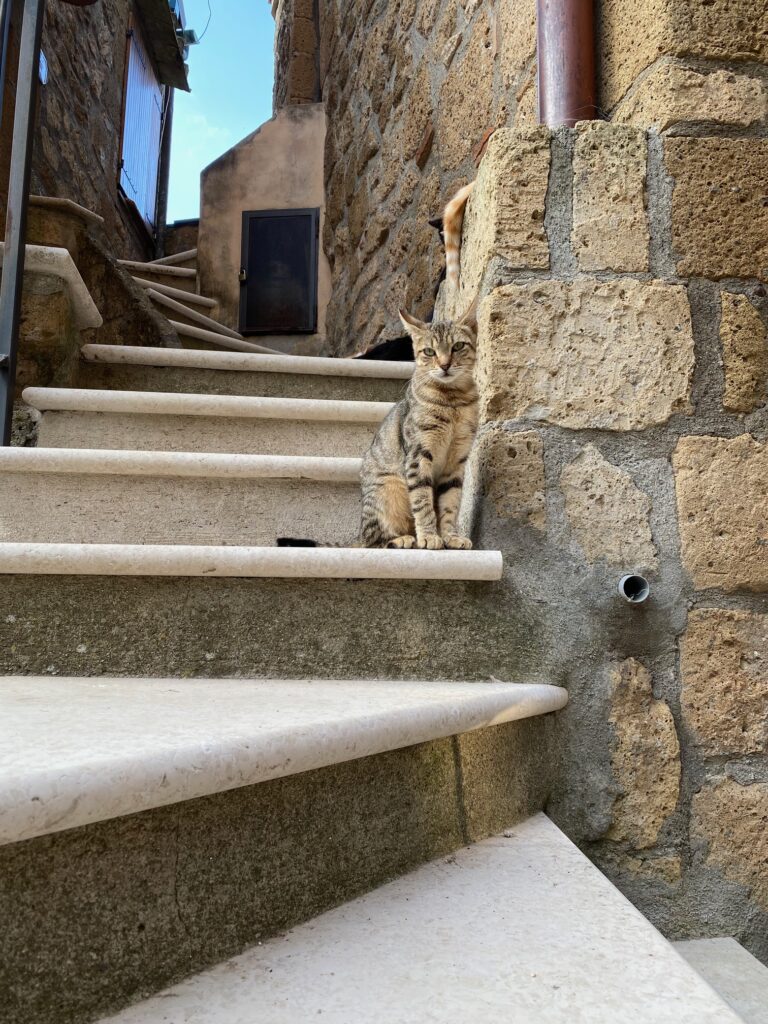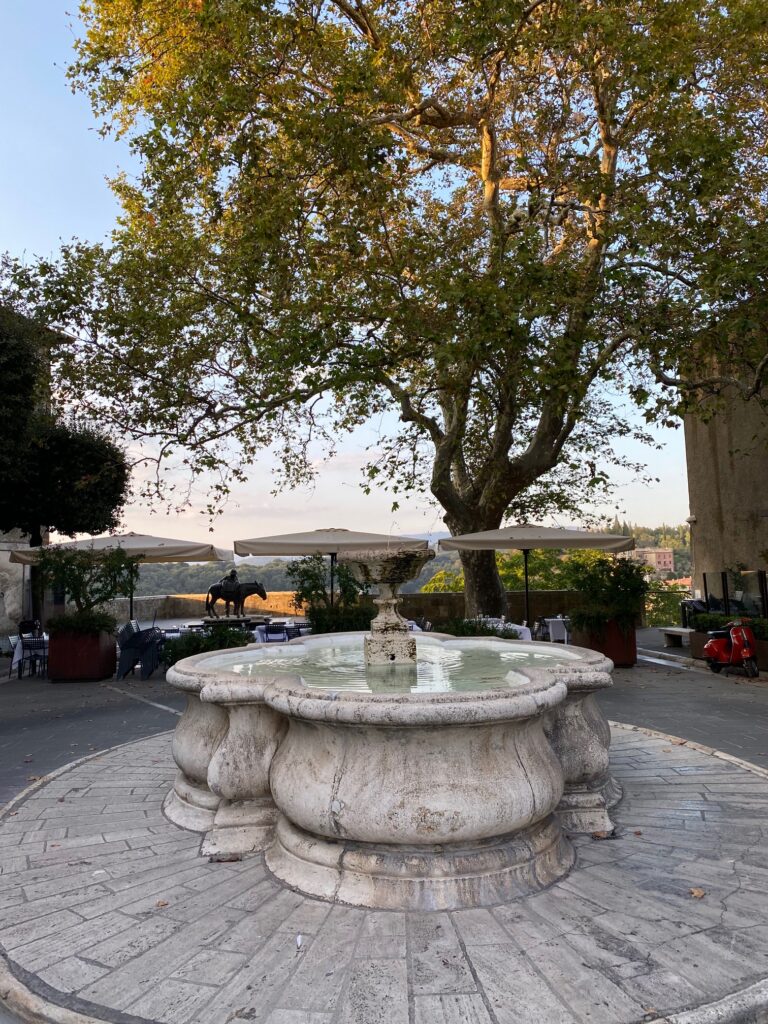 The day culminates with dinner at Ristorante Caino, situated in the heart of the beautiful medieval village of Montemerano. With elegance and utmost refinement, I was treated to one of the most delectable (not to mention welcoming) Michelin experiences. At the helm is Valeria Piccini, one of Italy's top ten female chefs and rightfully rewarded for showcasing Maremma's cuisine with two Michelin stars, which she's held for the past 25 years. From the canapés to pear sorbet that rounded off the meal (and the exquisite olive oil plus spot-on pairings with the wines of Cantina Vignaioli del Morellino di Scansano), this family-run restaurant impressed me with a beautifully orchestrated culinary experience where ingredients such as beets, sea asparagus, cavolo nero and lentils played the leading role. I couldn't have asked for a better way to end this short but remarkable Tuscan wine trip.

Many thanks to Studio Cru & Cantina Vignaioli del Morellino di Scansano.
I hope you enjoy this video!
Credit: Hans Westbeek