After a two-week holiday in le Sud-Ouest, it was time to return to Paris. We stayed at the charming Hôtel Malar, which is centrally located and happens to be sustainable, too!


24 HOURS IN PARIS
Slow traveling always has our preference. Instead of whizzing to the south of France, our trips include stops for lunch, dinner and sightseeing in French cities such as Vierzon, Orléans and Paris. Although we usually only stop in Paris for lunch on the way back to the Netherlands, this time we decided to also spend the night in the French capital. We arrived early on Sunday, which meant we had plenty of time to play tourist and immerse ourselves in the sights, sounds (and tastes!) of this magnificent city.
Our choice of hotel couldn't have been better. Located in the 7th arrondissement and just a short stroll away from major hotspots such as the Eiffel Tower, Champs-Elysées and the Musée d'Orsay is Hotel Malar, a perfect little hideaway that offered us plenty of quiet respite in the middle of Paris.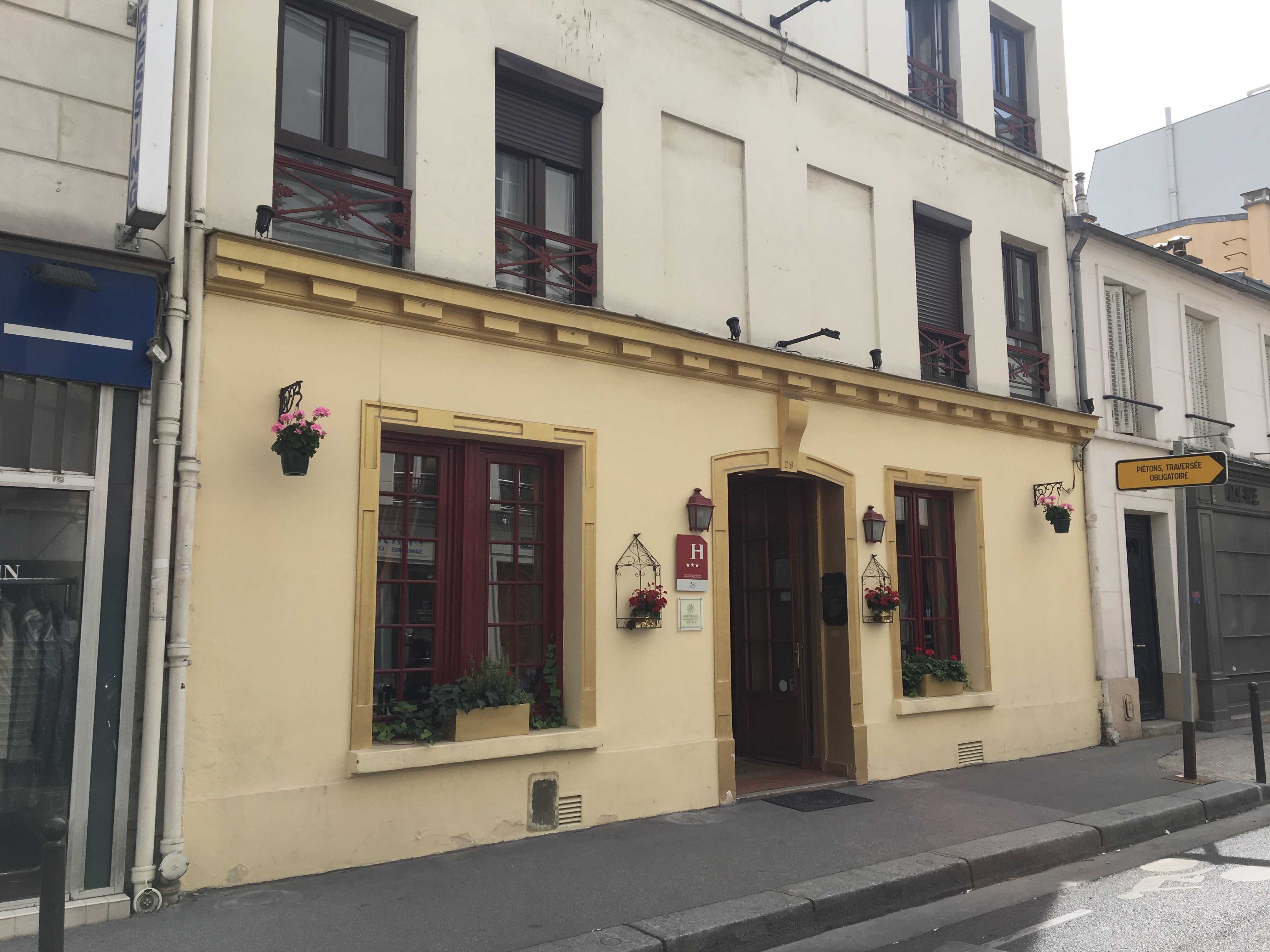 A PEACEFUL HOTEL IN A BUSTLING CITY
Upon arrival, the first thing that caught my attention was the artistic decor with quirky touches such as fun animal print chairs with striking accents in the shape of red lips (très chic!). Red and golden walls adorned with paintings in muted tones and gilded mirrors gave the interior a dash of classic elegance.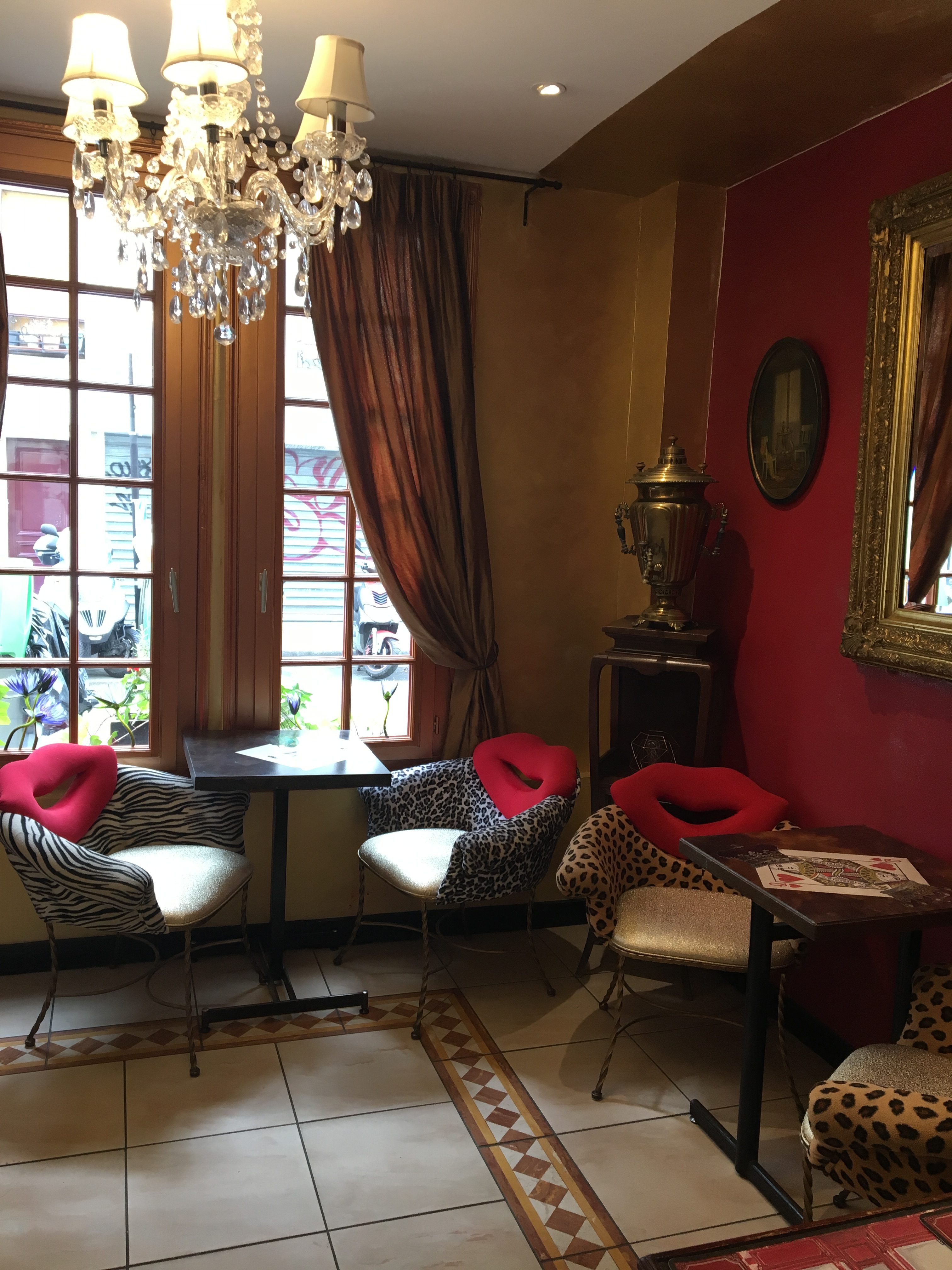 We were welcomed by a friendly receptionist who led us to our rooms, which were located around a light and airy patio decorated with pretty furniture, plants in colorful pots and fragrant garden herbs. When he mentioned that we could have breakfast there the next day, it was like music to my ears — such a perfect spot!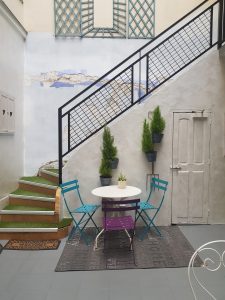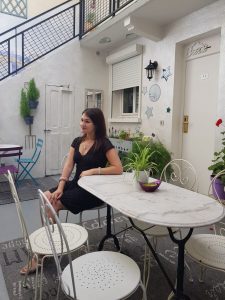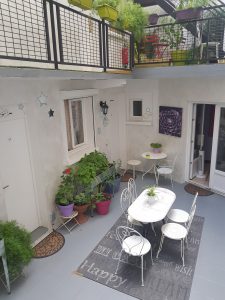 After dropping off our luggage, we headed for lunch at a nearby resto (Le Recrutement) where I savored a zingy salmon tartare and sipped chilled sauvignon blanc. Hans had a refreshing salad with melon, ham, mozzarella and pesto, and Kirstie went for the crêpes with Nutella (and a fancy cocktail)! The rest of the afternoon was spent walking through Paris… and stopping along the way for more wine!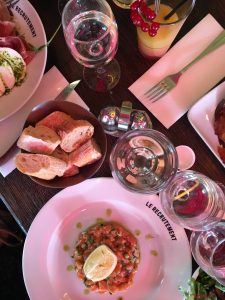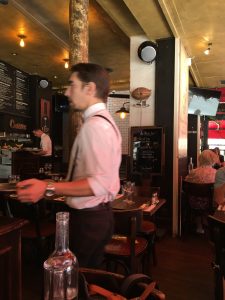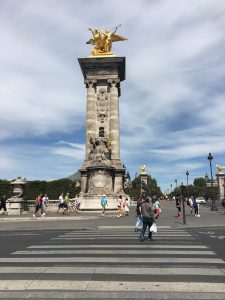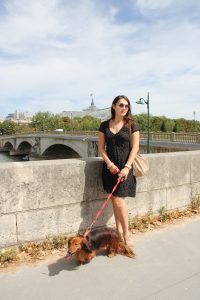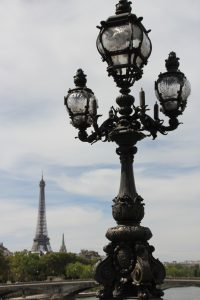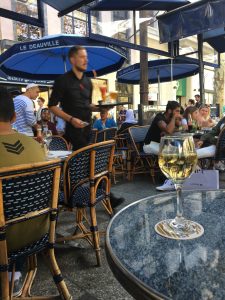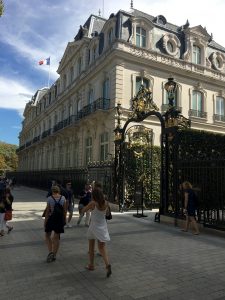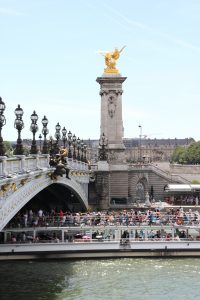 With aching feet but hearts full, we returned back to our rooms for a bath and a quick snooze on our very comfortable beds (with therapeutic mattresses, mind you). After that 'test-sleep', I knew I would be sleeping like a baby that night.
Later that evening we headed back out for dinner, this time at Le New York, a stone's throw away from the Eiffel and let me tell you, they make a mean tartare de boeuf! Not to mention their dreamy café gourmand (I can still taste the warm riz au lait with salted caramel). Dinner ended with a long evening walk and a lot of Parisian allure.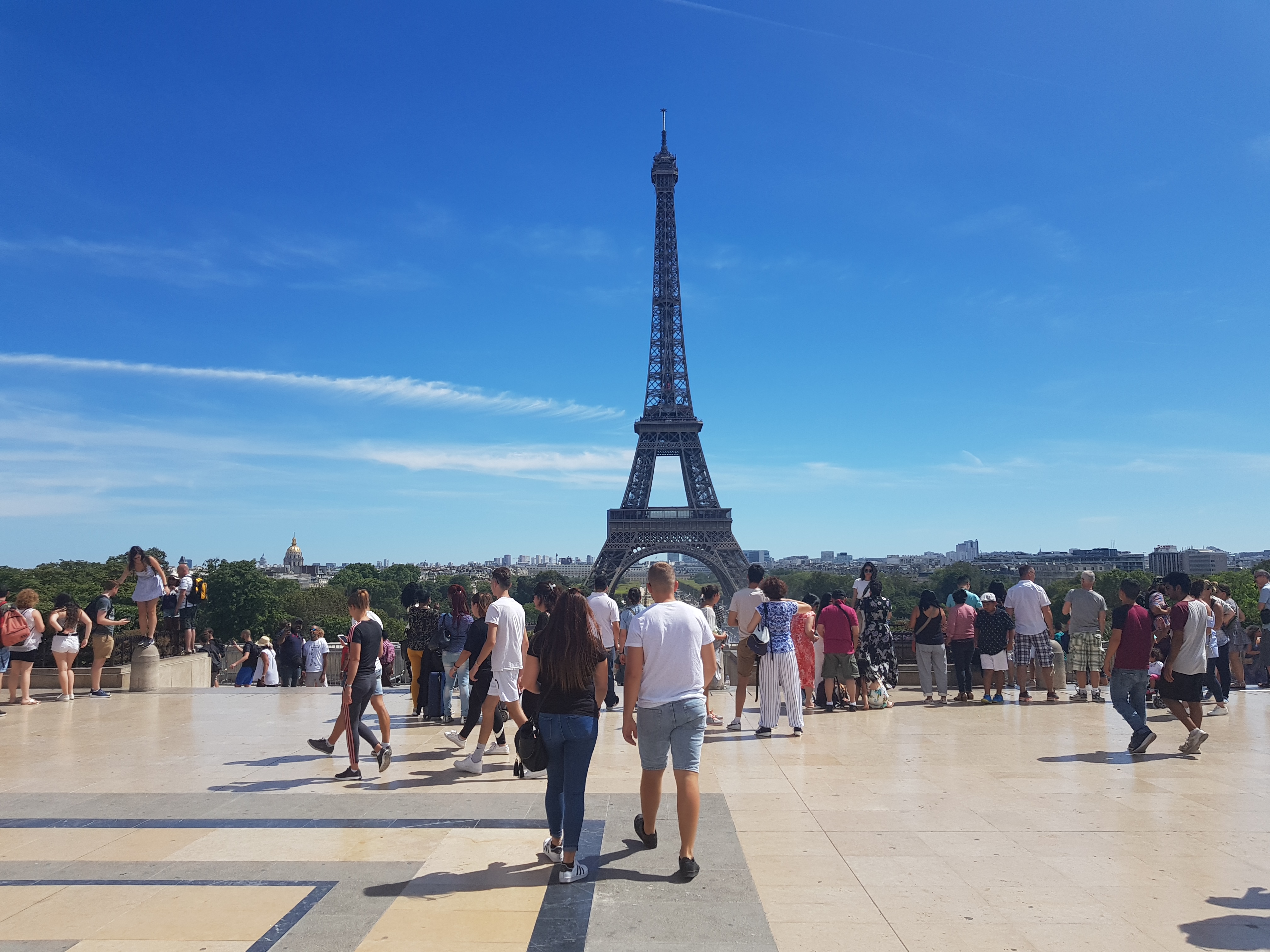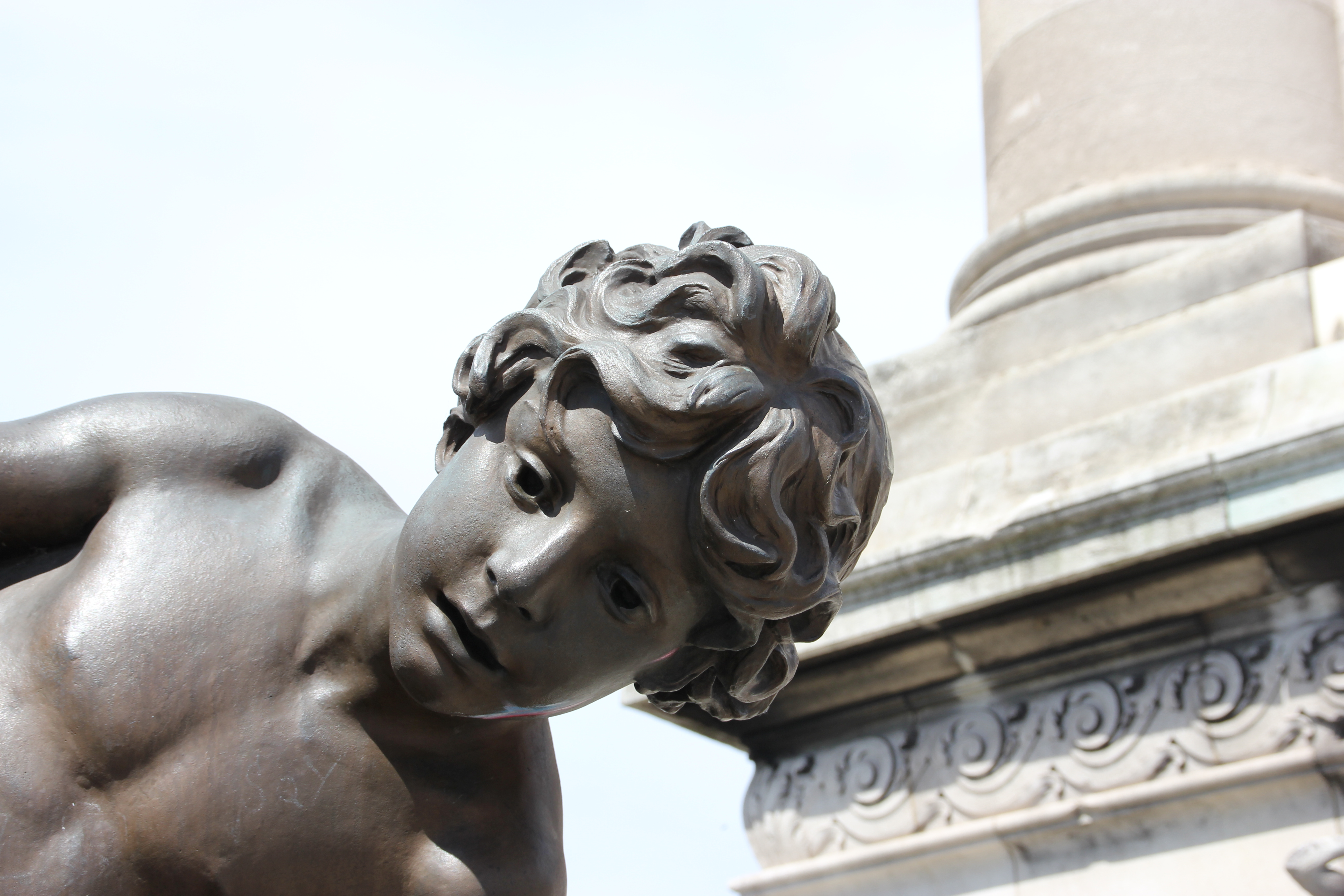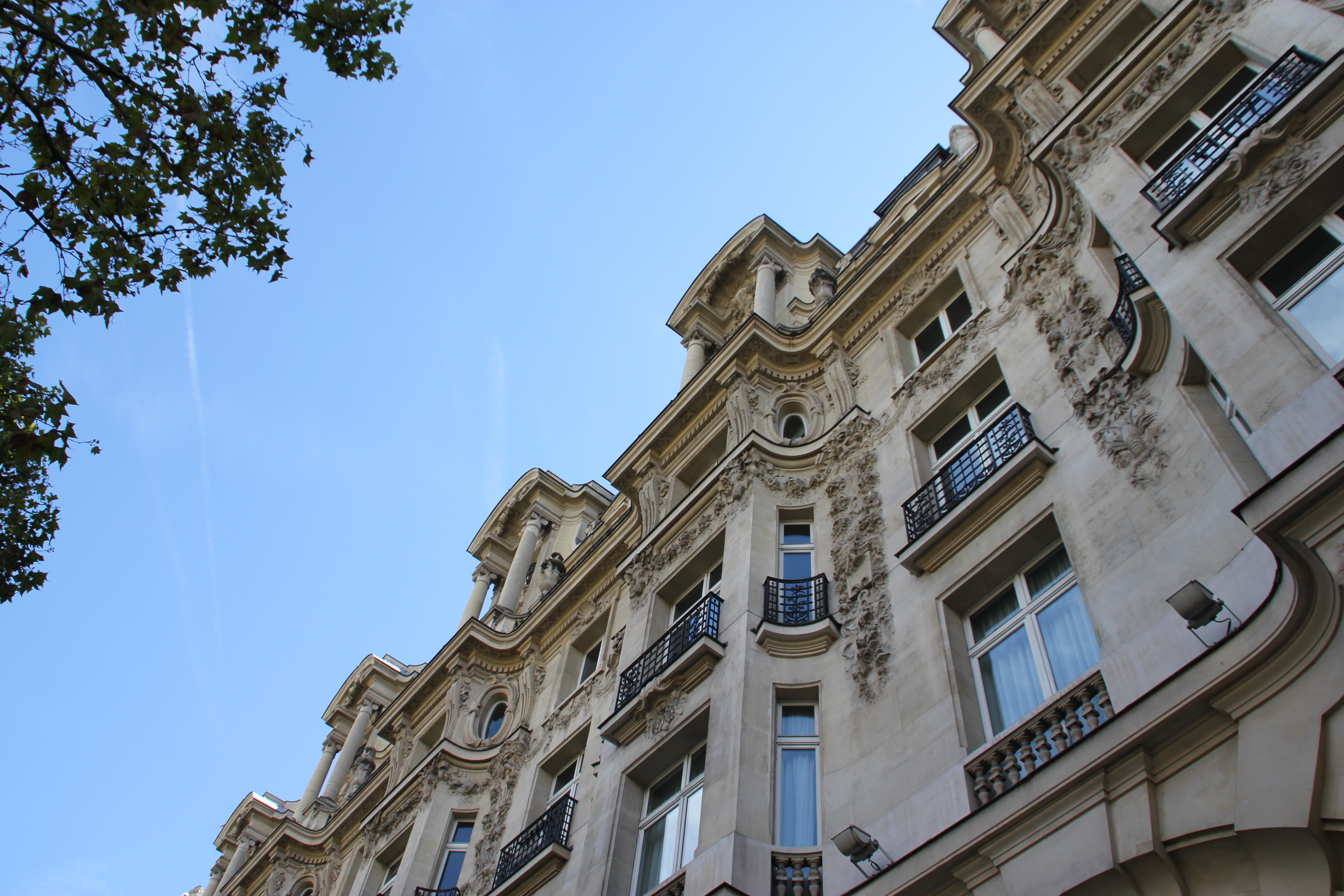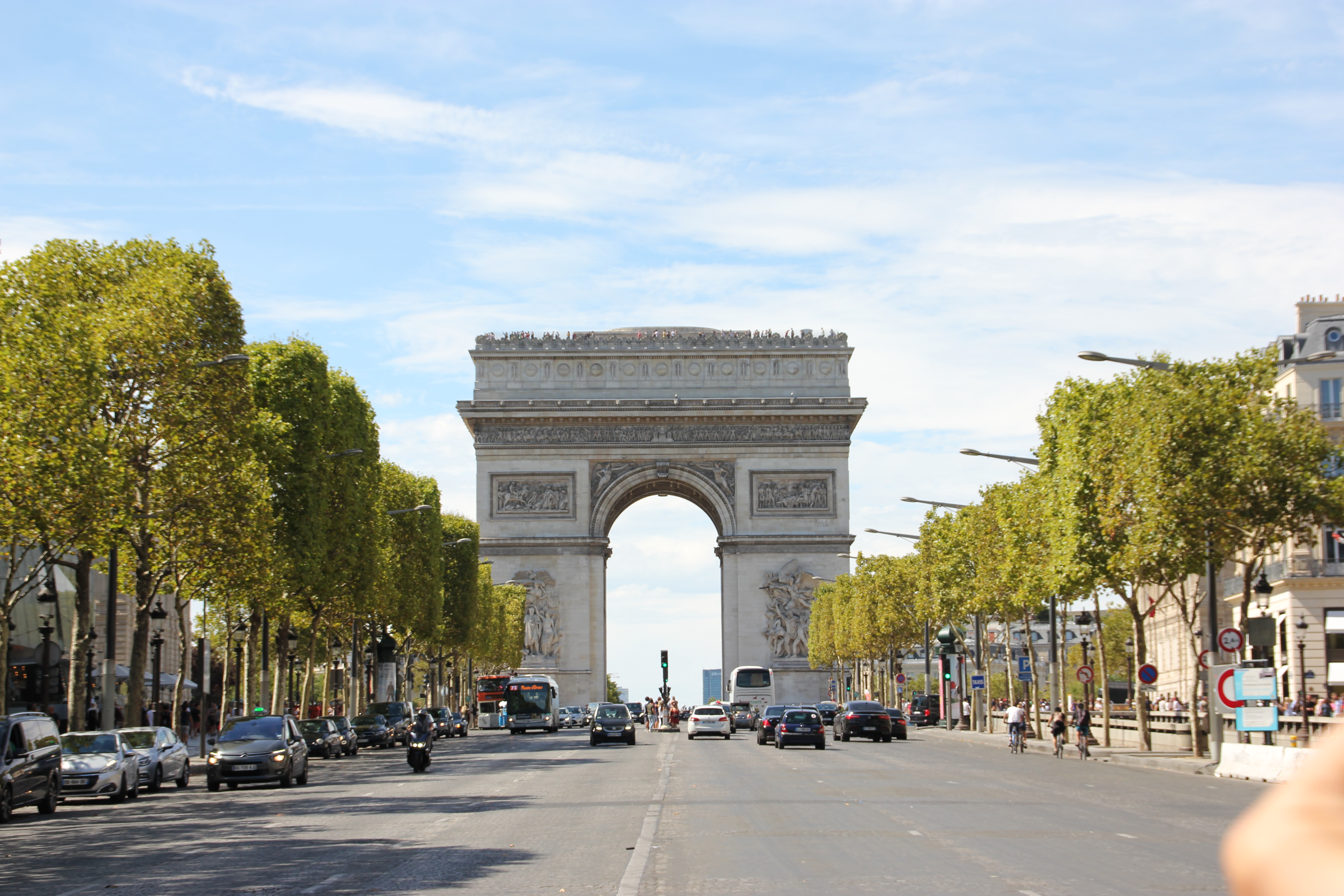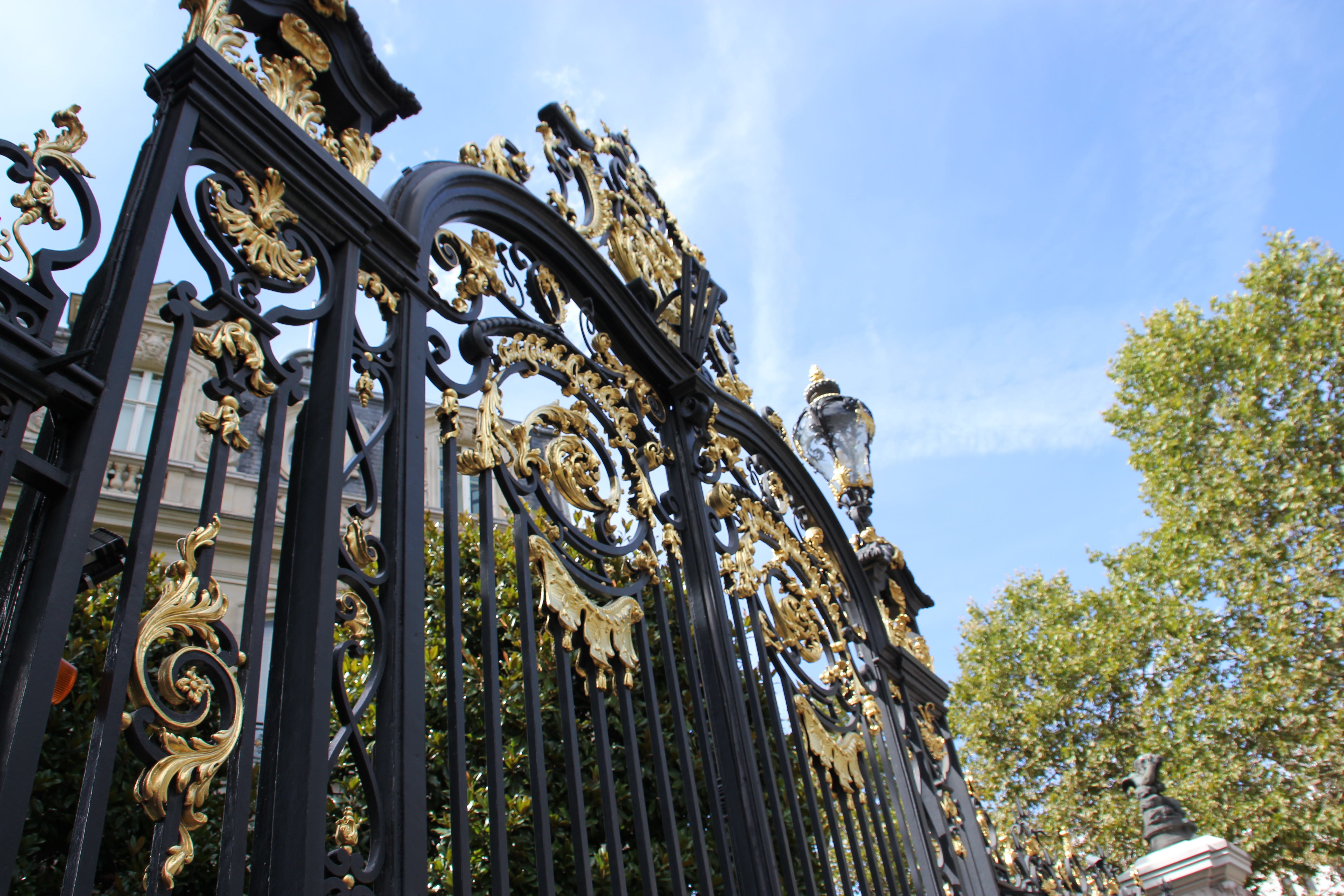 As expected, I slept very well at our peaceful and quiet hotel. Breakfast the next morning was a joy with quality locally produced and organic products such as fresh bread and pastries from Nelly Julien and cheeses from Marie-Anne Cantin (you can imagine my joy when I spotted Sainte-Maure de Touraine in the cheese platter — my favorite!). After a few organic espressos, we were ready to continue exploring the city before driving back home to the Netherlands.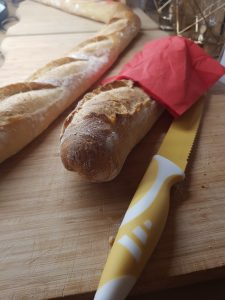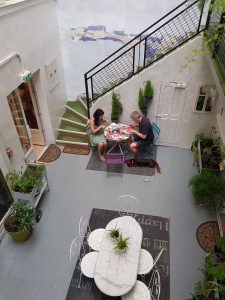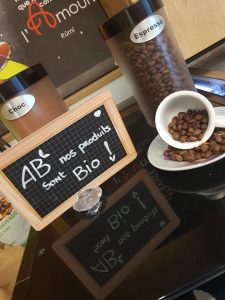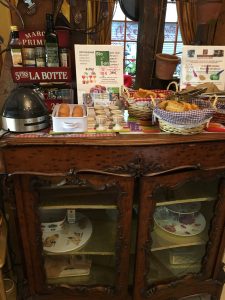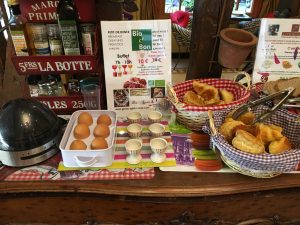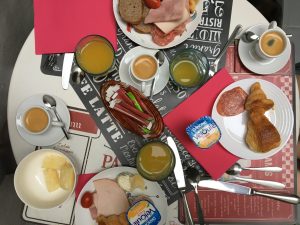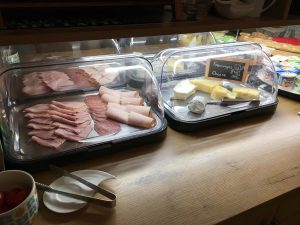 Hôtel Malar is not only perfectly situated and a delightful place to stop for a day in Paris, but it also happens to be a sustainable hotel which is part of Green Spirit Hotels, an independent hotel group and family business that boasts four addresses in the city. The hotels make use of ecological materials and products. Excellent choice for those who support green living — just like we do!

Hôtel Malar
29, rue Malar
75007 PARIS
Tel.: +33 (0) 1 45 51 38 46
malar@green-spirit-hotels.com