A wine journey to the Marche region


With a history that goes back three generations, the Il Conte Villa Prandone winery established roots in the Marche region of central Italy back in the 1950s when Amilcare De Angelis planted the family's first vines. By 1988, son Marino had taken over the business, giving it its name as a tribute to his father, whom the family called 'Lu Kont,' or 'the Count.' Today, Il Conte Villa Prandone's vineyards stretch out over fifty hectares on hills that are located between 150 and 200 meters above sea level. Predominantly giving expression to native grape varieties such Pecorino and Passerina for the whites and Montepulciano and Sangiovese for the reds (there are small plots of Merlot, Lacrima, Tannat, Trebbiano, Malvasia, Sauvignon and Chardonnay), the wines are characterized by elegance and finesse. They're perfect pairing wines for myriad refined dishes, but in truth, they brilliantly lend themselves to savoring with nothing more than pleasant conversation or a fine book of poetry.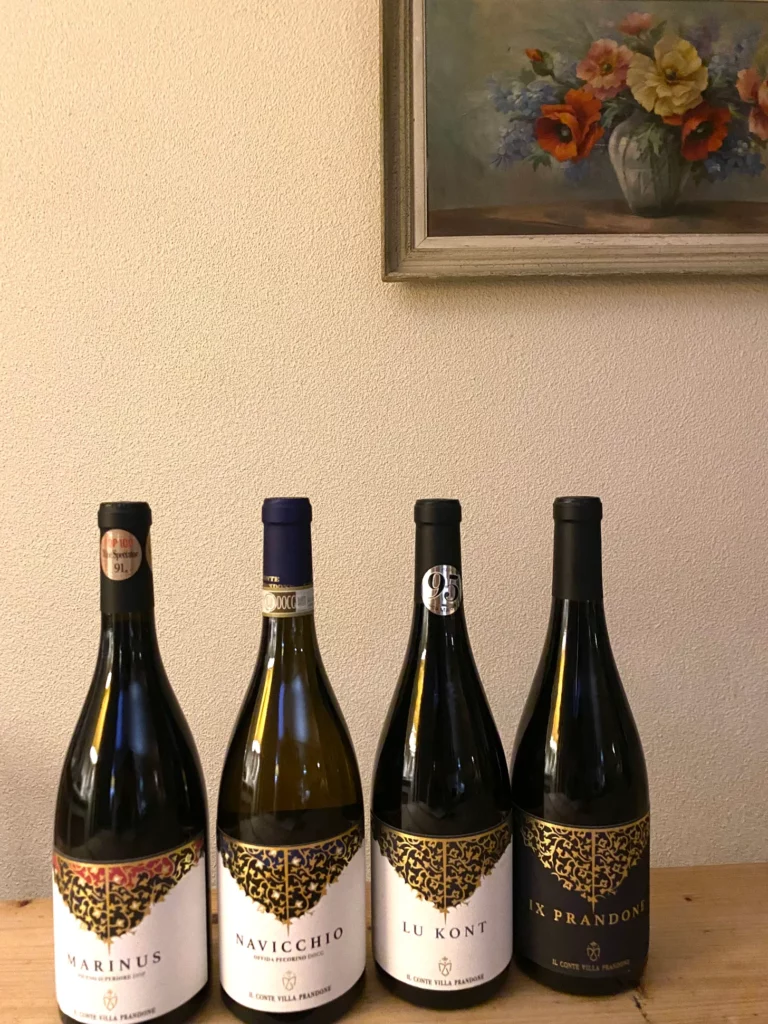 During a recent tasting with Studio Cru, I had a chance to discover four of Il Conte Villa Prandone's Linea Premium wines.
Here are the ones we tried:
Marinus Rosso Piceno Superiore DOP 2020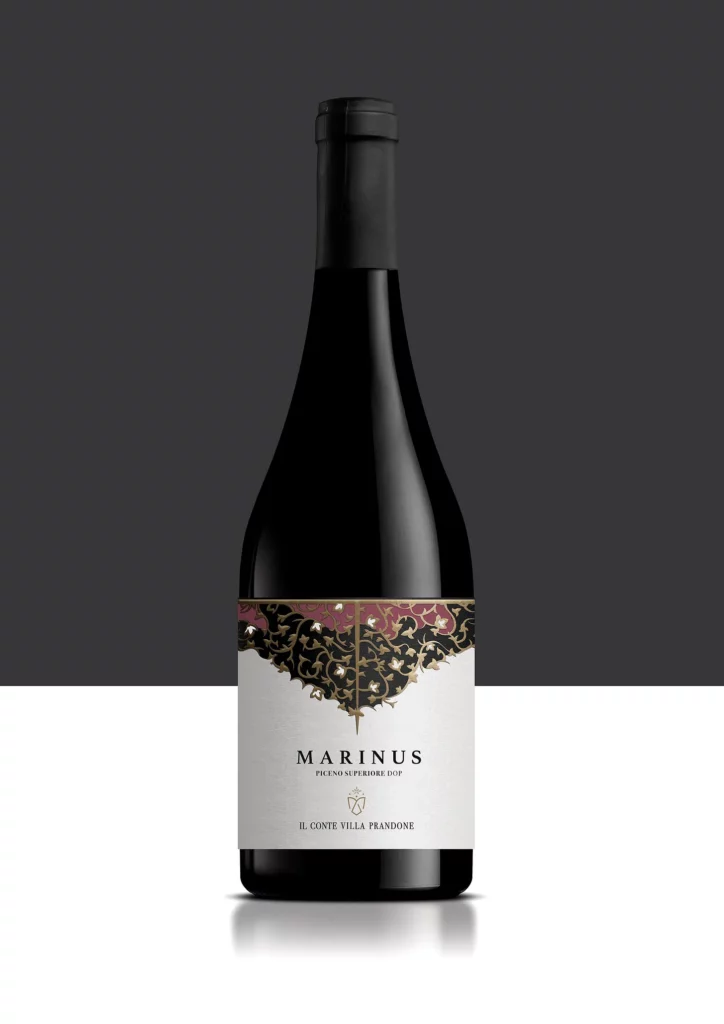 Made with 70% Montepulciano and 30% Sangiovese, this handsome wine delights with its intensely rich aromas of ripe red fruits, cherries, hints of pure chocolate, coffee and licorice. The palate is full-bodied with smooth tannins, a balanced spiciness and a long, elegant finish.
Lu Kont Marche Rosso IGP 2019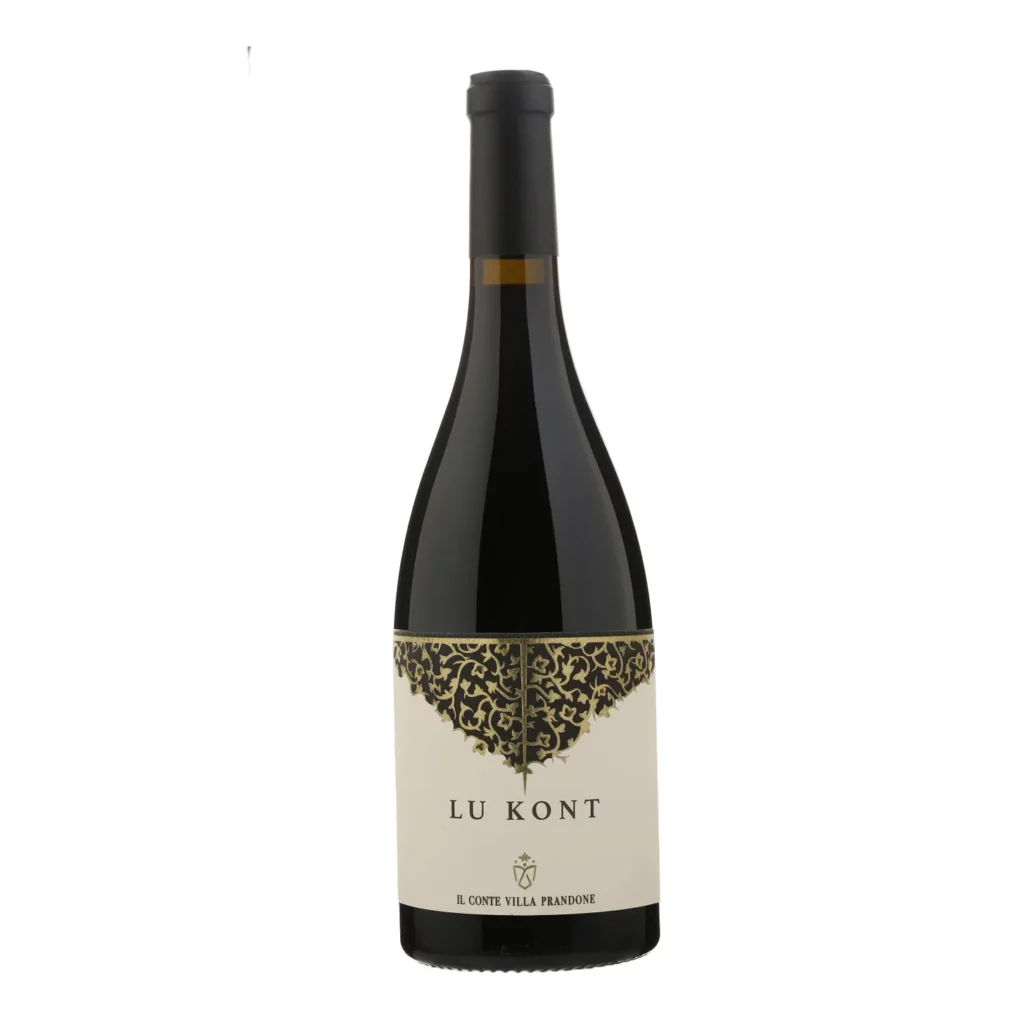 Made with 100% Montepulciano and aged fifteen months in barrique, another fifteen months in concrete and six in the bottle, this wine – a flagship of Il Conte Villa Prandone – is one and all power with its bold and robust bouquet of forest fruits, intense licorice (a common thread in their red wines) and a touch of balsamic. The palate is complex and refined with well-integrated tannins. If it is exceptional now, I can only imagine what a revelation it would be when aged – which it can be for up to thirty years.
IX Prandone Marche Merlot IGP 2019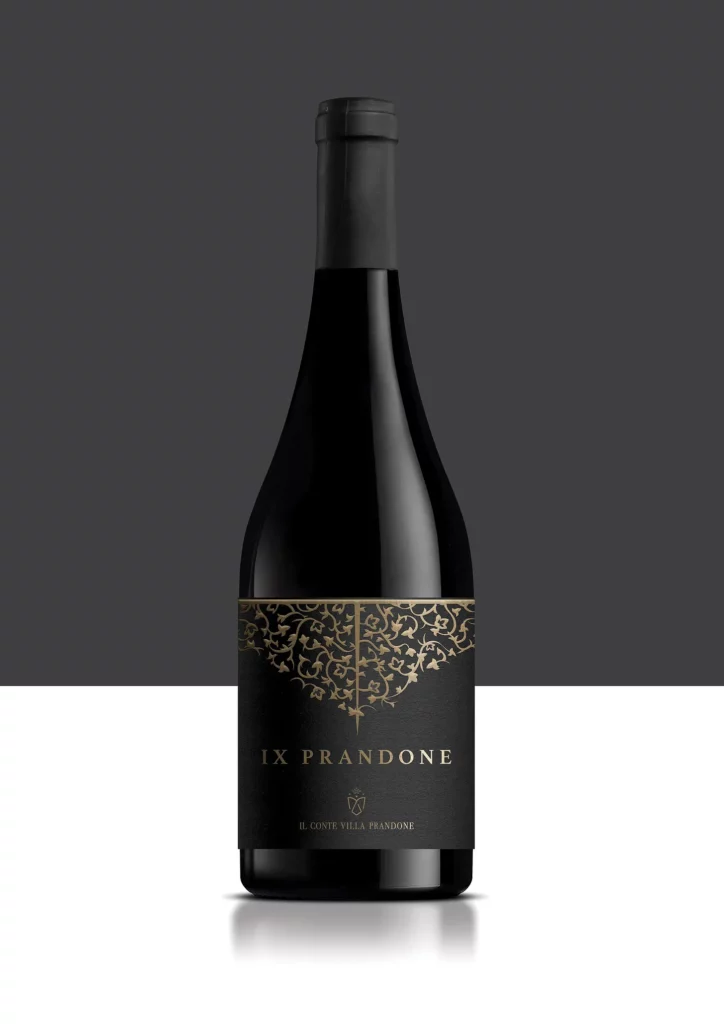 Aged fifteen months in barrique, fifteen months in concrete and one year in the bottle, this 100% Merlot vintage bursts from the glass with a hearty nose replete with cherries and blackberries complemented by a touch of violet, plum and spice. On the palate, the wine has a perfect balance of plush fruit and complexity. The wine has an aging potential of up to fifty years.
Navicchio Offida Pecorino DOCG 2022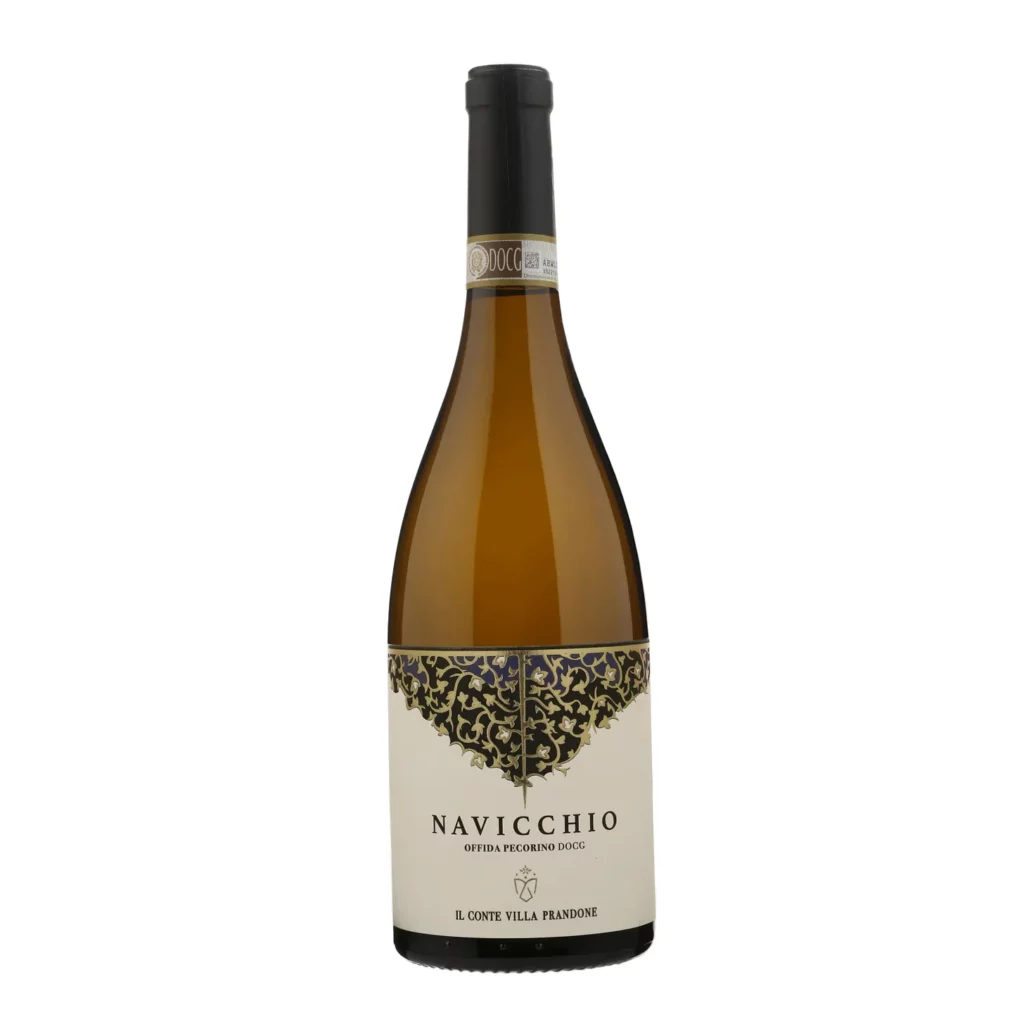 Aged in concrete for eight months and characterized by its beautiful complexity, this elegant wine exhibits an uplifting bouquet of citrus, spice and candied fruits with nuances of white flowers and melon. On the palate, it's zesty and bright with a lively acidity from start to finish. 
It's good to note that Il Conte Villa Prandone adheres to principles of sustainability and respect for the environment. The vineyards are not treated with chemical pesticides or herbicides.
Many thanks once again to Studio Cru for another enlightening wine discovery and, of course, to Il Conte Villa Prandone for allowing me to sample their superb wines!