Discovering Boulogne-sur-Mer
After spending the first two days of our trip touring through the coastline, we decided to revisit Boulogne-sur-Mer, the capital of the Opal Coast. Located just 40km from Calais, the attractive town is the second-most important travel destination in the region after Lille and home to France's largest fishing port. We've been to Boulogne-sur-Mer a few times during our travels through the north of France, but only for quick lunch stops. For some reason, we never really gave the town the attention it so much merits. Time to remedy that.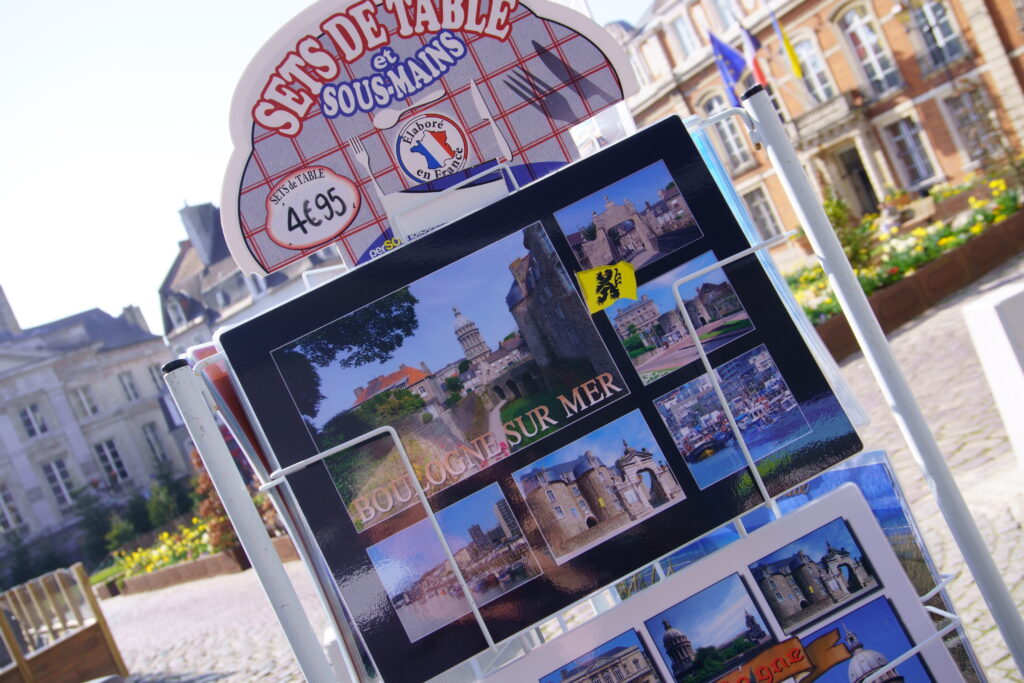 Boulogne-sur-Mer consists of the haute ville (upper part of town) and bas ville (lower part of town). Entering through the Porte des Dunes, we started our visit in the haute ville, where we admired the fortifications erected by Count Philippe Hurepel between 1227 and 1231. As you stroll through the cobblestoned streets and head toward Place Godefroy de Bouillon, the first structure to capture the attention is one of Boulogne-sur-Mer 's oldest monuments, the 12th-century belfry, which was declared a UNESCO World Heritage Site in 2005 and towers 37 meters above the city. It almost seems to keep watch over the neighboring 18th-century town hall, yet forms a stark contrast with its red brick facade. I was especially charmed by the beautiful garden in front of the building. It's a quiet, photogenic spot decked out in a different floral theme every year.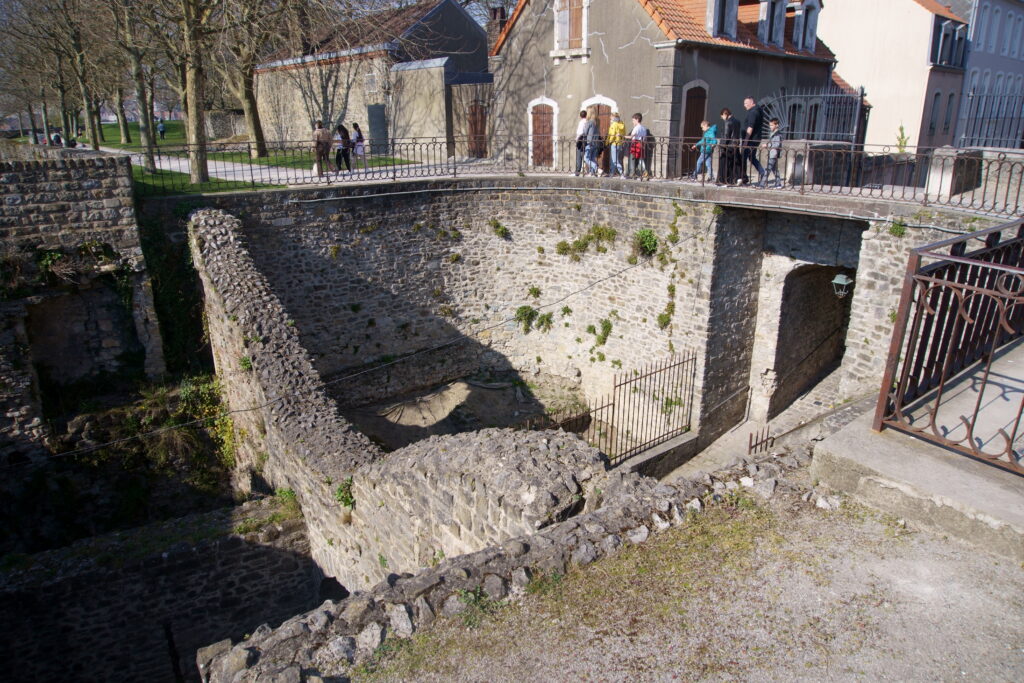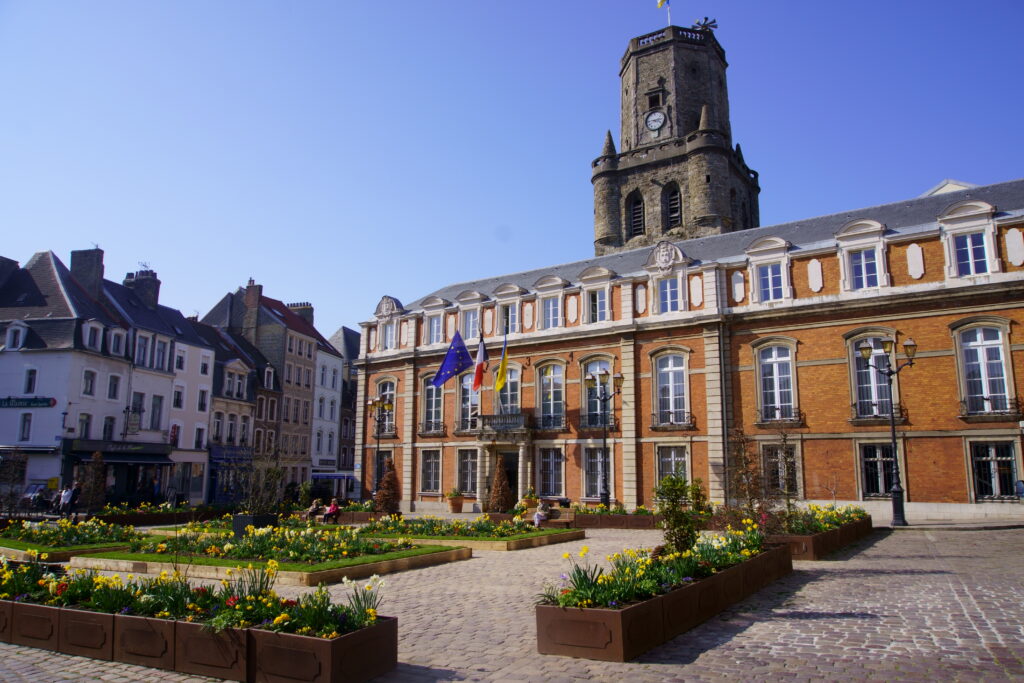 From there, we continued to Rue de Lille, a street lined with lots of restaurants. I could imagine how lovely it would be here on a warm summer evening when all the terraces would fill up. It was still early and most restaurants were closed, but we took solace knowing our lunch reservation was at a very special place.
Continuing along this street, we were led to Basilique Notre-Dame de l'Immaculée Conception, which dates to the 19th century and is the town's most important monument. The church's Italianate-style dome towers at 101 meters and is visible throughout town. Basilique Notre-Dame houses the largest crypt in the country (reopened in 2015 after extensive restorations).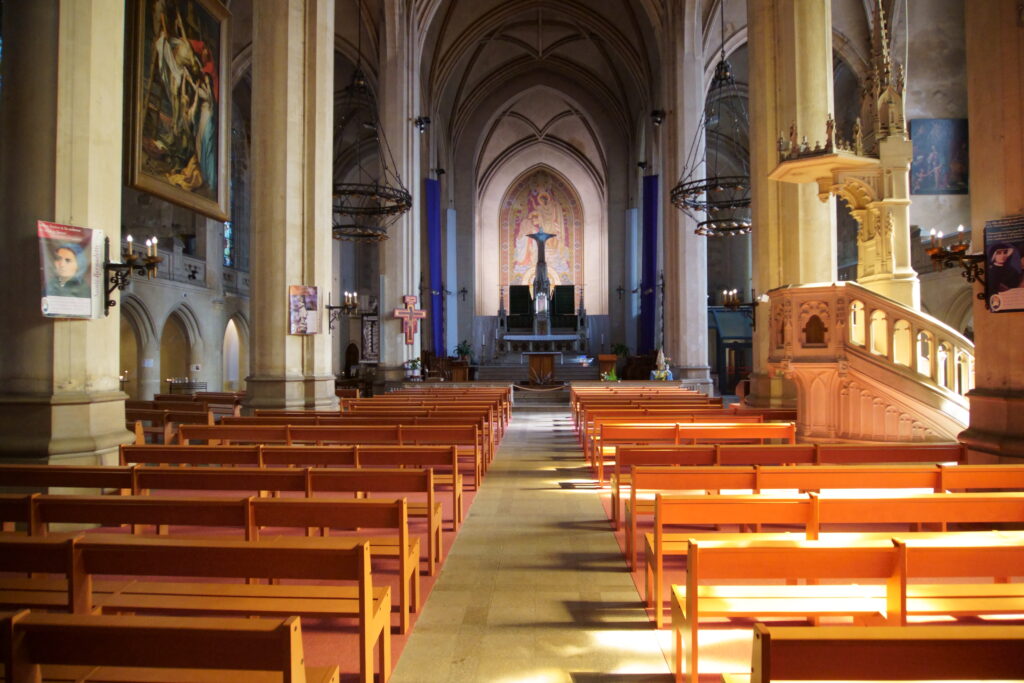 The bas ville consists of the bustling city center and its historic port (where there's a sumptuous fish market held every Sunday). For some retail therapy, you could head to Rue Adolphe Thiers and Rue Victor Hugo where you'll find plenty of shops. As for us, we were more interested in the huge market being held on Place Dalton (every Wednesday and Friday morning). Wandering through the stalls, I came across a beautiful selection of produce, including local cheeses, bread, poultry and even a lady selling jars of freshly-made, pale-green watercress soup. Tempting, but by noon, there was only one thing on my mind: seafood!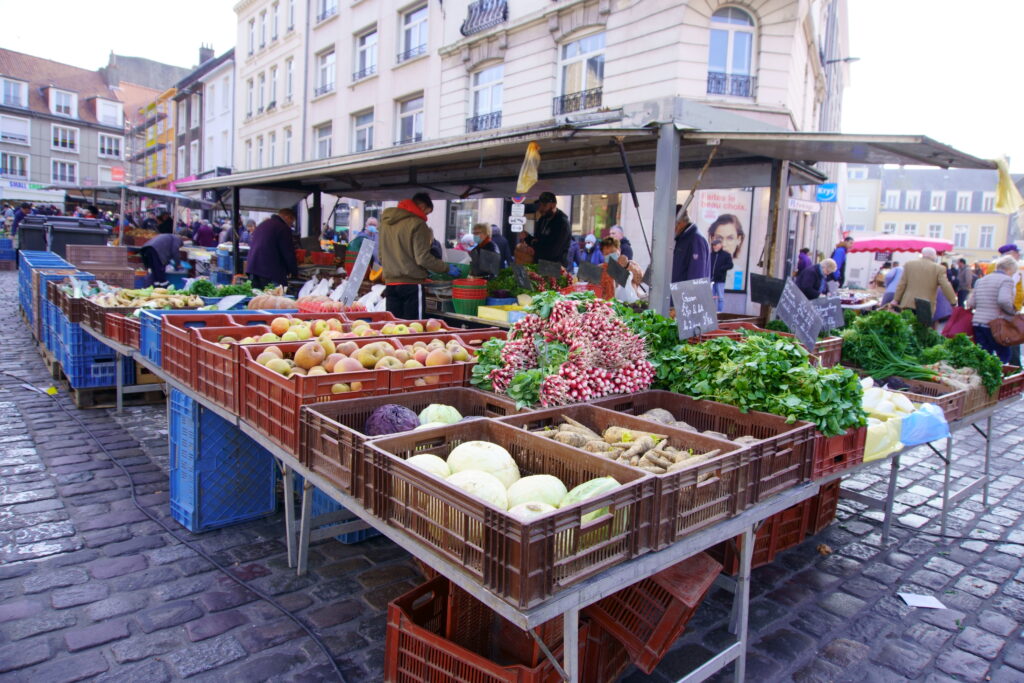 As we headed toward Capécure, the town's industrial district, we passed lots of seafood businesses and couldn't help but notice the slight saline aroma in the air – a precursor to the meal that awaited us at restaurant Le Chatillon. Dating to 1950, the restaurant has always been a meeting place for people in the seafood industry as well as locals and tourists who discover it by word-of-mouth, as we also did, because quite frankly, we wouldn't have visited this part of town otherwise. And the restaurant's inconspicuous exterior doesn't do justice to the gourmet treasures found within.
We sat at the back, where I had a good view of the bar and the liveliness of the restaurant, which was pretty much full soon after we came in. To my left there was a large group of friendly people who after ordering their apéritifs immediately took an interest in my dog Charlie, to my right an older and very elegant couple sharing a bottle of champagne with their meal, and in front of me lots of businessmen enjoying their three-course lunch with a glass of wine. What a contrast with the hurried office lunches people are used to in the Netherlands! The unique atmosphere was certainly enough to make this place interesting. And then I was handed the menu: nothing short of a culinary ode to seafood. Much like at Le Retour des Flobards the previous day, choosing was not exactly easy.
Obsessed with oysters as I am, I went for them again and followed with the Boulonnais plate: a delectable medley of smoked fish, zingy tartare sauce and thick-cut fries.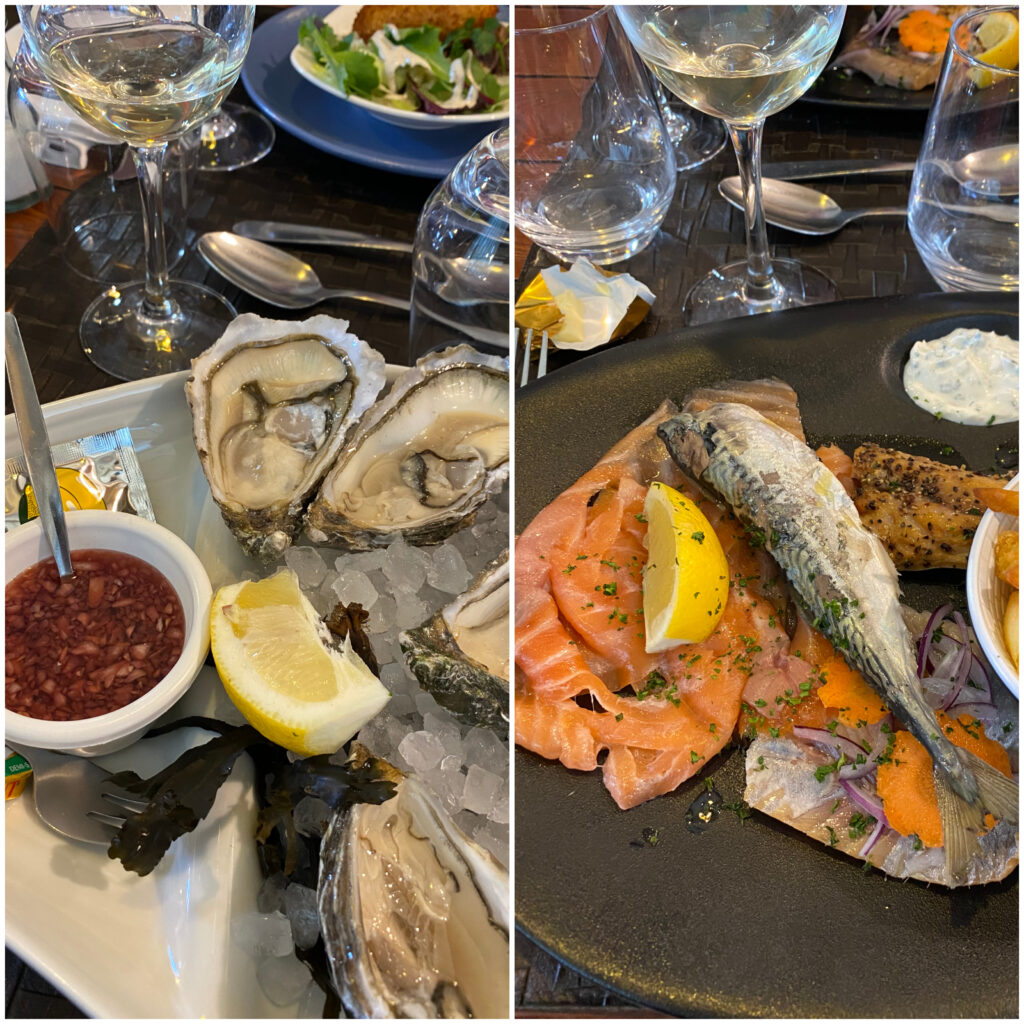 Just writing this makes me want to hop in the car and head there again. I love everything the town has to offer, but this restaurant alone is enough to entice me back. Good thing Boulogne-sur-Mer is only four hours away. There's a big chance I'll return this fall, ready to indulge in a towering plateau de fruits de mer, which, I must point out, should be ordered 24 hours in advance.



With thanks to: Pas-de-Calais Tourisme
L'Office de Tourisme du Boulonnais Côte d'Opale
Images: Hans Westbeek