My restaurant review for Tabú in Leiden (featured in the January 2019 issue of The Holland Times).

TABÚ
The vibrant culture of Central and South America is reflected in an exceptional array of ingredients and cooking techniques. From the meat-filled corn empanadas of Colombia and Venezuela or the hearty grilled steaks of Argentina and Uruguay, to the tang of a Peruvian ceviche or the distinct heat of a rich Mexican mole sauce, the Latin American kitchen is one of great diversity, contrasts and unparalleled flavor.
This past November 19th, Tabú opened its doors in the heart of Leiden, bringing not only the colorful taste experience of the Latin kitchen to the Dutch city, but also its undeniable flair. From the moment you step inside Tabú (which counts two floors) details including a Marian altar glowing with candles will transport you to a whole other world, even before you've had the chance to delight in the vast range of dishes the restaurant has to offer.
Especially memorable are the crunchy tostadas made with blue corn and generously crowned with perfectly marinated salmon, red onion pickle and avocado. Each bite is an awesome contrast of 'crunch', 'tang' and 'spice'. Also worth trying is the zingy vegan ceviche, a unique creation consisting of butternut squash marinated in tequila and jazzed up with coriander, red onion pickle and crisp corn. It is one of the many vegan and vegetarian dishes on offer. Other meat-free winners are the veggie tacos made with pulled celeriac (yes, you read correctly!), and the spicy rice with black-eyed peas, raisins, tomatillo salsa, grilled vegetables and roasted almonds.
Those with a sweet tooth can round off their meals with typical Latin dessert specialties such as the lusciously creamy pastéis de nata, fragrant grilled pineapple with rum caramel and white chocolate ice cream, or the ever-popular 'churros con chocolate'.
If you're only in the mood for a drink while catching up with friends, Tabú has a wine list with great choices from Chile and Argentina as well as a wide selection of refreshing cocktails, rums, tequilas and liqueurs.
Good food starts with good ingredients, so it's definitely worth mentioning that Tabú uses sustainable, free-range beef and tortillas made from organic corn. We're already looking forward to summer so we can sit on their terrace and let our taste buds take us on a culinary journey full of warmth, zest and a cheeky touch of sexiness.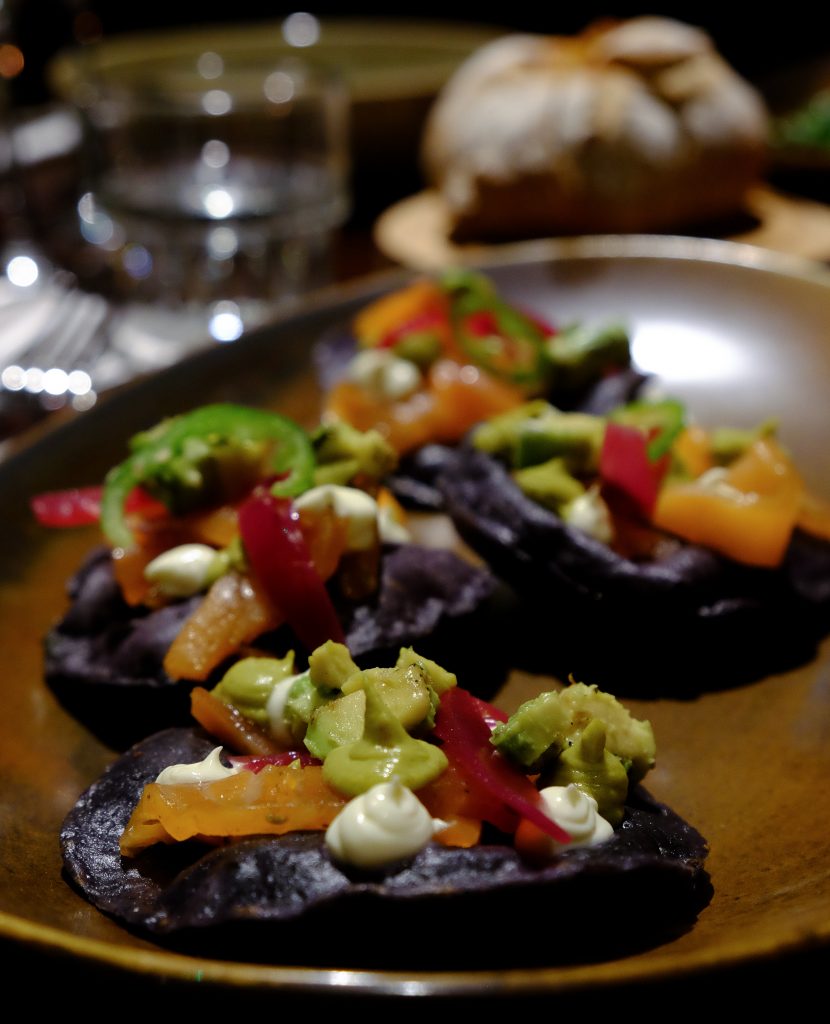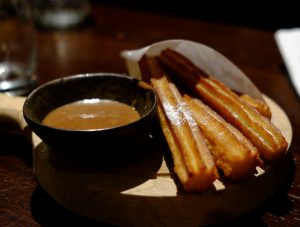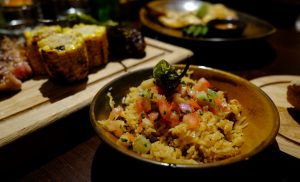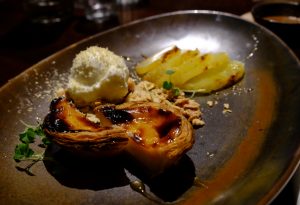 Published in: The Holland Times
Images: Anastasia Malkin