Mardi Michels tells us about Nérac, in Lot-et-Garonne, a charming town with plenty to offer.
For many of my articles in Living France, I am required to interview expats or business owners and report on their experiences. I interviewed teacher, author and home owner in Nérac, Mardi Michels, for my latest article on Lot-et-Garonne published in the May 2019 issue. Below, Mardi tells us about how she purchased her home and why Nérac (and its surroundings) is definitely worth exploring.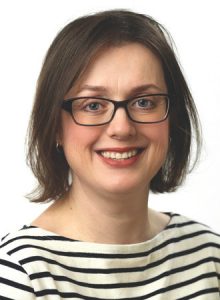 What is your profession and where are you originally from?
Mardi: I am full-time French teacher (with a bit of cooking too!) to elementary school-aged boys and the author of www.eatlivetravelwrite.com – a blog focusing on culinary adventures near and far. I grew up in Australia, lived and taught in Paris for more than five years (with a couple of summers in Hong Kong and Oxford) and now live in Toronto. I also teach (mostly French) cooking and baking classes for adults and children around Toronto. My first book, In the French kitchen with kids, was published in July 2018 (Appetite by Random House: www.eatlivetravelwrite.com/books).
Neil (Mardi's husband): I work in the third party logistics industry and am an active Rotarian. I've completed my wine & spirits certification and WSET Level 3, and continue to further my knowledge of all things vinous as a member of the French Wine Society and Society of Wine Educators. I write about wine for eatlivetravelwrite.com and provide wine pairing education both for Mardi's cooking classes and others.
Tell me about Nérac?
Nérac is a charming town of approximately 7,000 people, located just over an hour south-east of Bordeaux and about 90 minutes north-west of Toulouse. Though it doesn't have a train station, it's a quick bus ride from nearby Agen where the TGV arrives. It's a convenient 'home base' location for trips to Bergerac, Bordeaux or the Basque coast, and even Spain is just a couple of hours away. Further afield, the Mediterranean south of France is easily reached by car (or train).
It may not be the most well-known of tourist destinations (yet), but if you're into a slower pace of life, good food and wine, sunshine and conviviality, this is a place you need to discover. It's definitely got a lot of things that will appeal to foodies (as per Michael Ruhlman's 2013 article in Condé Nast Traveler); some local specialties include Armagnac, Buzet wines and foie gras. Nérac is also home to the chocolate shop said to have inspired the book/film Chocolat (Chocolaterie Artisanale La Cigale)!
Nérac has everything you would need even if you don't have a car – apart from (what we think is) the best Saturday market in the region, there are two big waterparks close by and the gorgeous Parc de la Garenne where you can walk, run, ride bikes or have a picnic along the river.  You can rent canoes, kayaks and paddleboats or take a leisurely cruise on the river Baïse close to the house.  Nérac hosts an animated (and delicious!) local summer night market (always a good time) which is located is about two blocks from the house. There's a lot to do even without leaving the town!
How often are you there?
I'm there more often than Neil simply because I have more holidays throughout the year. I spend a good chunk of the summer there, and we are often there at Christmas. Sometimes I get there in March break too!
Tell me about your holiday rental property?
The house is a bungalow which is a little bit different from many homes in the town – they are mostly townhouses on multiple floors. The main floor has an open dining/ sitting room (with a small sofa bed) that looks onto the kitchen (possibly the best equipped rental kitchen – I did a lot of recipe development for my book there so it's got more than the average rental kitchen!). There is a full bathroom, another sitting room and the main bedroom. Upstairs there is a double bedroom and full bathroom and a small 'sleeping nook' with a single bed. There is a small patio where most guests spend a lot of time in the summer, and downstairs in the basement there is a laundry room where we also store the bikes we have for guest use. It's small enough that it doesn't take ages to clean, but it's big enough that you can have your own space if you're travelling in a group.
When did you buy the property?
We put in an offer in April 2014 and closed on the house in early August 2014.
How did you go about buying your property? Was it difficult?
We actually took this on ourselves as opposed to going to a real estate agent and initiating a search through them, simply because we had been casually looking online for a few months and found a couple of places that looked promising. On a trip to Europe in March 2014, we contacted the agents who were listing the houses and organised some visits and found the house we ended up buying. We went away and researched the French house-purchasing process, found ourselves an English-speaking notaire and worked our way through the process with his help. Speaking French was advantageous, but real estate (and later, DIY) vocabulary is definitely not your everyday language so having the English speaking notaire was key. It can be a long process, not necessarily 'difficult' but different. Even if you are fluent, you'll need someone who can explain the process to you in plain English
Why did you decide to buy property in Lot-et-Garonne?
In the summer of 2012, I had visited Nérac as a guest of Kate Hill staying nearby at The Kitchen at Camont to take part in a photography workshop with Tim Clinch. One of our photography assignments was to "find a story at a market", and we headed to the Saturday morning Nérac market. I fell in love with the town there and then. Since I moved to Canada in 2000, we had spent a lot of our vacations travelling all over France, and we often wondered if we might eventually purchase a property. We started making a mental checklist of all the things we would want in a property (with a view to renting it in mind), and all of a sudden as I stood there in the middle of Nérac that day in July 2012, I figured it just about checked off all the boxes. We started looking at houses online, casually, in mid-late 2013, more intently in early 2014.
What do you enjoy most about life in Lot-et-Garonne?
The slower pace. How the seasons truly dictate what you eat. The countryside (the sunflowers in the summer and the beautiful mist in the winter). The friendly people.
What are some must-sees for people visiting Nérac?
The markets: we love those in Nérac, Lavardac, Mézin and Lectoure. And the covered market in Agen (but there are SO many!)
Wineries –favourites include Les Frères Lafitte in the nearby Gers town of Ayzieu (we provide our guests with welcome wine from here!), Château Pierron close to Nérac, or the Domaine du Pech in nearby Sainte-Colombe en Bruilhois. For purchasing wine, we're big fans of Lou Bin in Nérac (Sébastien, the owner, speaks great English and always has great suggestions). For a larger selection, head to Plaisirs du Vin just outside Agen. The cooperative Les Vignerons de Buzet in Buzet is a great place to try different wines from the Buzet appellation.
Armagnac: Favourites include Armagnac Delord in the nearby Gers town of Lannepax (don't miss lunch at La Falène Bleue while you are there!) or closer to Nérac but still in the Gers, Ladevèze in the charming town of Fourcès – lunch at the Auberge there is a must too!
Foie gras: You'll see a lot of foie gras at the markets and restaurants in this area. To learn about its production, head to the Souleilles farm and museum in Frespech where you'll find happy hand-fed ducks and a proprietor with the utmost respect for his animals.
Museums: The Château Henri IV in Nérac itself is a must visit to learn about the fascinating royal history of the town. The Musée de Liège in nearby Mézin is a fascinating look at the cork industry in the region which dates from the 1800s. The Ferme et Musée du Pruneau in Lafitte-sur-Lot is a wonderful look at one of the region's best exports. Hazelnuts are also a local specialty; the Maison de la Noisette in Lacépède is a great place to learn all about the history and farming of the nut in the region (with tasty samples)
Do you have any tips for people who want to buy a holiday rental property in the area?
I'd definitely say to make sure to spend time in the region in all seasons. You might love the area in the summer when it's bustling and happening, but you might be less enamoured with it in the winter months (we happen to love it during the winter). We didn't have the luxury of spending extended periods of time in the area before we bought, but if we had been able, I'd have wanted to spend a good chunk of time (in different seasons) to see how it felt to live there as opposed to vacation there.
Maison de la fontaine
Mardi Michels
Images: Mardi Michels