While there's no denying the charms of a character hideaway in the French countryside and savoring the gentle pace of rural living, France's major cities are cultural epicenters that draw expats from all over the world and those looking to own an elegant pied-à-terre.
In Paris, Marseille, Lyon and Toulouse, the four largest cities in the country (in that order), daily life buzzes with new and exciting opportunities. Living there can be especially interesting for young professionals and students, but the potential for capital growth in the real-estate market also makes buying in these cities attractive for investors.
PARIS
Annually, roughly 18 million visitors flock to Paris to soak up its charismatic flair. The 'City of Light' boasts architectural grandeur, romantic parks and gardens and some of the world's most celebrated attractions. Paris is not only a beacon of elegance and good taste, but it also has a robust economy with the highest concentration of Fortune 500 companies in Europe and plenty of prospects in the job market.
Paris has an estimated 2.2 million inhabitants and is spread out over 20 distinct districts (arrondissements) that are arranged in a spiral shape, starting with the livelier, higher-priced areas in the center and the quieter, more affordable neighborhoods on the outskirts. The 6th arrondissement, a handsome district located in the heart of the Left Bank, is the most expensive area to buy property. Favored by artists and writers since the 19th century, it is known for its beautiful art galleries, the idyllic Jardin du Luxembourg and the Saint-Germain des Près neighborhood with its many famous cafés and brasseries such as Les Deux Magots and Brasserie Lipp.
According to city estate agency Paris Property Group, buying property in Paris is a sound investment. Since the 1990s, prices have risen dramatically and nearly quadrupled in some areas. The average price for a small apartment in the 6th arrondissement is approximately €14,420/m². In the more expensive areas (around Saint-Germain des Près and along the quais), be prepared to pay between €18,000 and €25,000/m². In comparison, the 20th arrondissement, birthplace of Edith Piaf and home to the renowned Cimetière du Père-Lachaise, is the most affordable (€8,788/m²). If you're looking for a residential, family-friendly neighborhood, head west to the 16th arrondissement where you'll find good schools and outdoor areas such as the sprawling Bois de Boulogne and the Jardin d'Acclimatation (a small attraction park perfect for a day out with the children). The average price there is €11,079/m².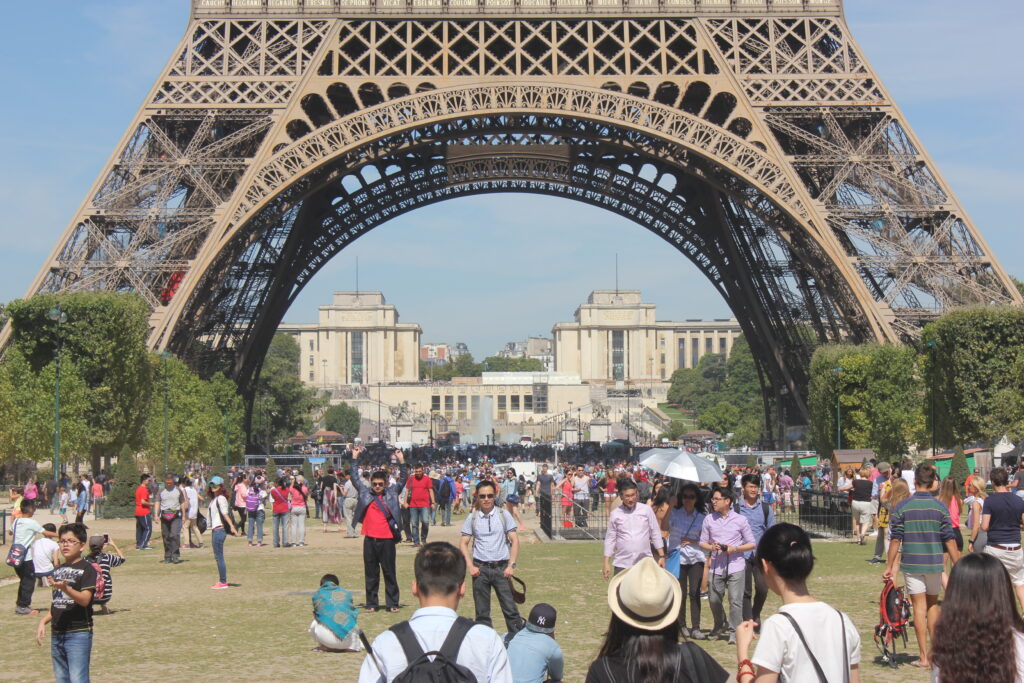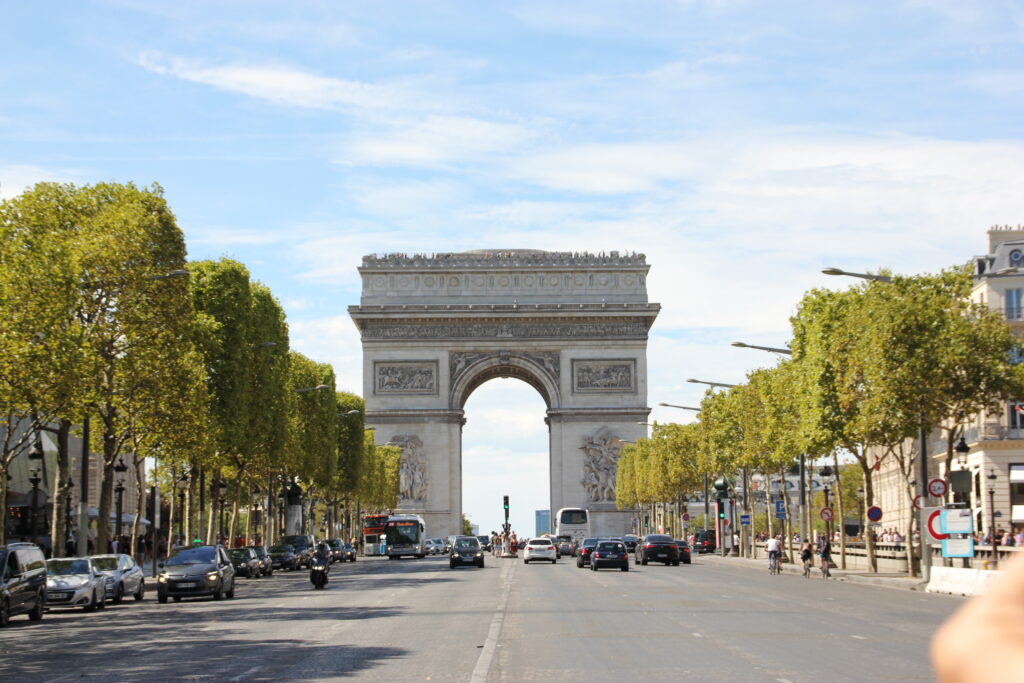 MARSEILLE
Those who thrive in an urban environment, but also relish spending time by the sea might want to consider Marseille. The vibrant Mediterranean city has 57 kilometres of varied coastline and benefits from more than 300 days of sunshine a year. Its accessibility also makes it particularly appealing: the airport is less than half an hour away, and the city can be reached from London via Paris in just six and a half hours with the Eurostar.
Since being voted European Capital of Culture in 2013, many of Marseille's neighborhoods have had a much-needed facelift. The historic Vieux Port, where you'll find lively bars and restaurants to sip a cold pastis or feast on bouillabaisse, was redesigned by architectural firm Norman Foster and is now semi-pedestrianized. To its north, Le Panier, Marseille's oldest district, has become a hip and trendy neighborhood of artists, designers and colorful squares full of Provençal allure.
Today, the multicultural port city of roughly 869,000 inhabitants continues to evolve as a creative metropolitan hub with a booming economy. American entrepreneur Mundey Young, an international lifestyle and business coach, moved to Marseille in 2013 with a mission to help other expats achieve their personal and professional goals. She lives in the 7th arrondissement with her husband and son. "The area has a village feel and is perfect for families," she explains. "People come here to ride bikes along the coast, go for a swim or enjoy the nice restaurants along the shoreline."
Marseille is one of the most affordable French cities and offers an exceptional quality of life. In fact, in 2020 a report by Holland & Barrett named Marseille the second-best city in the world for work-life balance (after Amsterdam). Mundey: "Marseille is laid back, and people value time over material possessions." In the 9th arrondissement, the city's largest district and one of its most prestigious, a one-bedroom apartment (47m²) with a modern kitchen, terrace and garage, was recently on the market via Leggett for €235,000.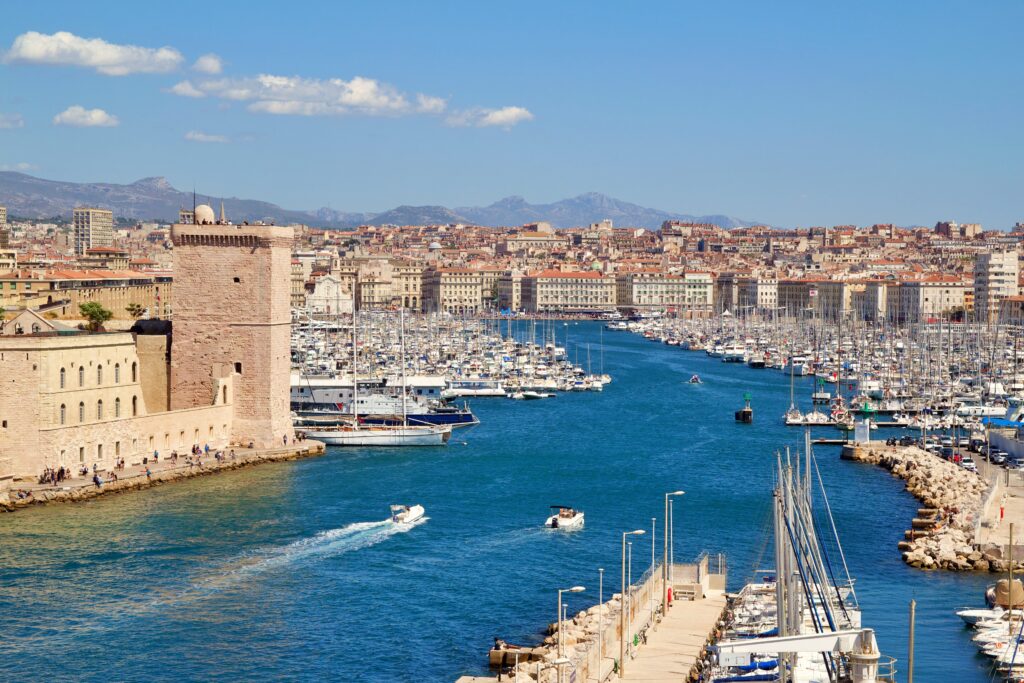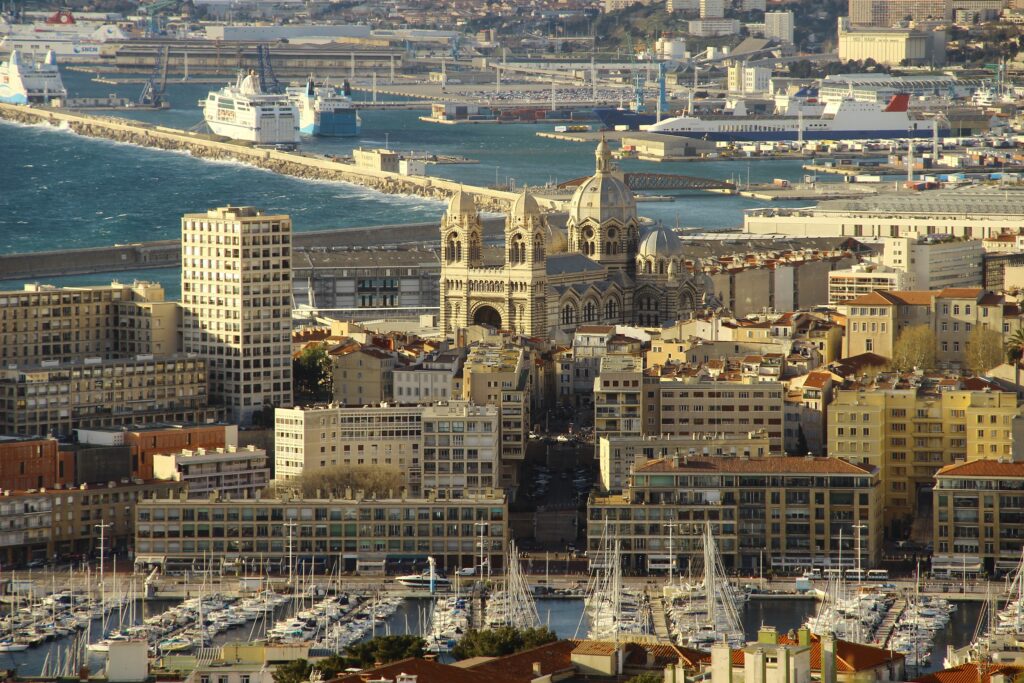 LYON
Hailed as the world's gastronomic capital since 1935, Lyon has brought forth some of France's most revered chefs (among them Paul Bocuse, Eugénie Brazier and Georges Blanc) and is home to no less that 4,300 restaurants (20 have Michelin stars after their name). But excellent food isn't the only thing that makes this city so attractive.
"Lyon is a formidable prospect for the discerning investor due to its buoyant property market, with demand outweighing supply and a consistently fruitful rental yield," says Satch Chendriah, real estate agent at Leggett Immobilier. "The city is widely considered as a gateway to the continent courtesy of its geographical position, based at the halfway point between France's other major metropolises, whilst sitting in close proximity to Italy, Switzerland, Germany and the Alps. Lyon is rated as one of the twenty wealthiest cities in Europe and boasts a dynamic economy, particularly in the finance, pharmaceutical and technology sectors." According to Chendriah, the average price for a house in Lyon consisting of five or six rooms is €730,000 (€5,342/m²). For a three-room apartment, expect to pay an average of €380,000 (€5,620/m²).
Lyon has a population of approximately 519,000, of which some 50,000 are expats. One of them is the Polish Aga Marchewka. After falling in love with a Frenchman, she moved to Lyon in 2015. It didn't take long for Aga to also become enamored of her new city. So much so that she decided to start a blog about everything Lyon has to offer. "My husband tells me that every place in Lyon is my favorite," she laughs. "But if I really had to choose, it would be Fourvière Hill with the magnificent basilica, stunning views of the city and the amphitheater, which is a great spot for a picnic."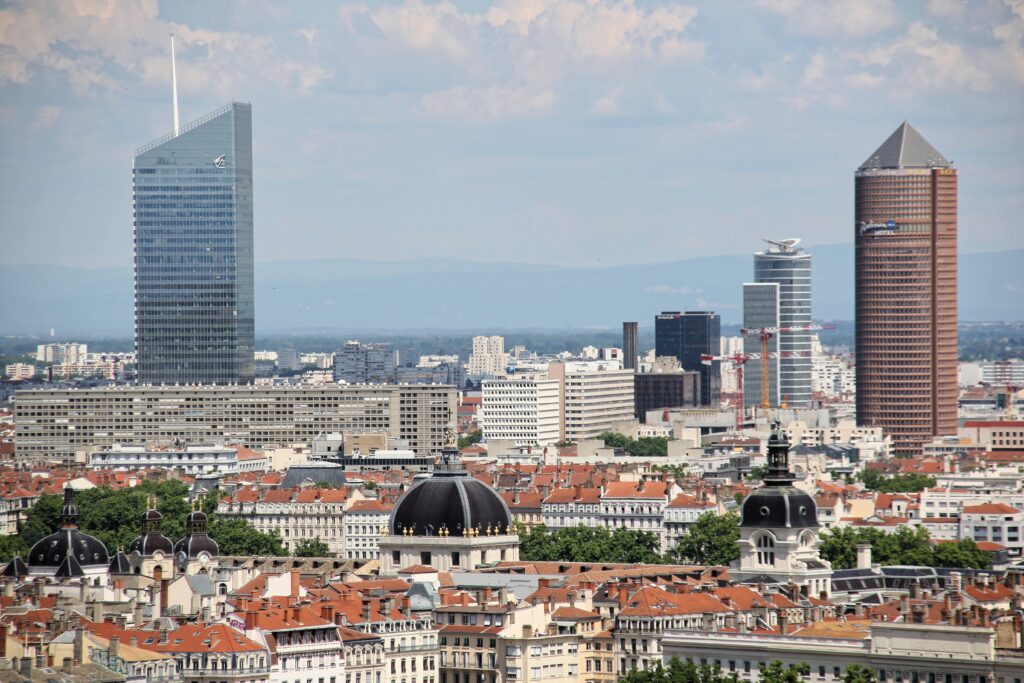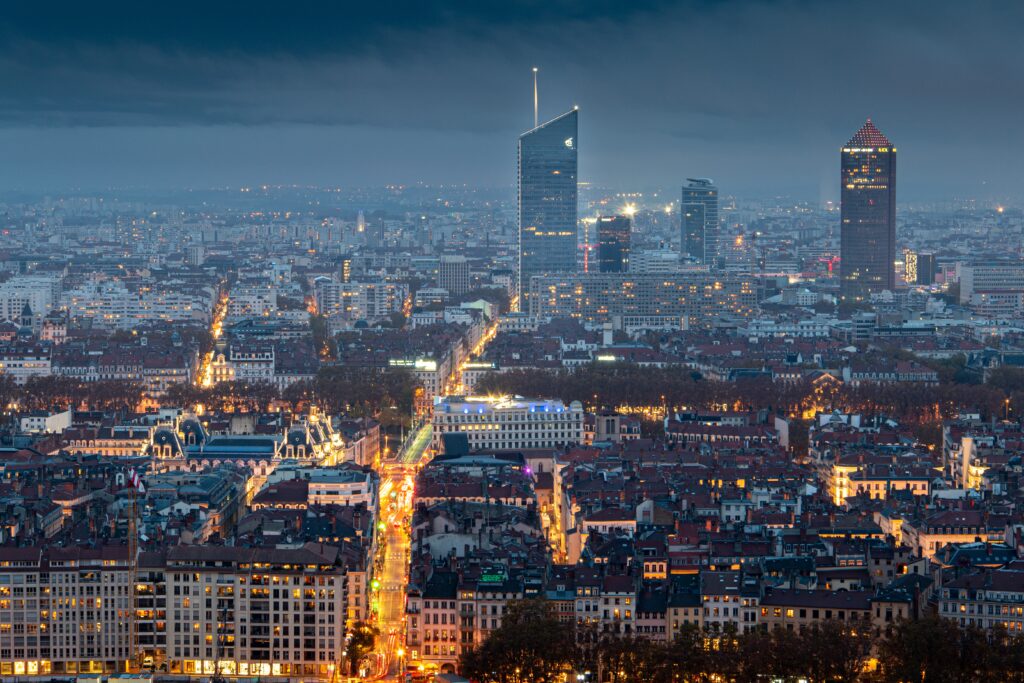 TOULOUSE
Nicknamed the 'Pink City' because of its characteristic rose-colored buildings, Toulouse sits on the banks of the Garonne River and is one of the cultural gems of southwest France. To the east is the old quarter with its cobblestoned streets lined with Renaissance buildings and historic monuments such as Basilique Saint-Sernin, a former Benedictine abbey built between the 11th and 13th centuries. On the pedestrianised main square, Place du Capitole, you'll find the eponymous town hall which dates to the mid-18th century and houses the famous Théâtre du Capitole.
Toulouse has a population of nearly 487,000 and is one of the most rapidly growing cities in the country. It's interesting to note that 30% of its inhabitants are students between the ages of 15 and 29, making Toulouse a young city and the third-largest student centre in France. Toulouse is also the European leader in the aeronautics and space industries and home to aircraft manufacturers such as Aérospatiale, Airbus and EAD.
Lianna Blazquez, a buyer's agent in Toulouse since 2017, points out that the average price for property is just under €4,000/m². "In Côte Pavée, for example, an attractive and calm neighbourhood to the east of the city, this will buy a 100m², three-bedroom character apartment with terraces and balconies. Individual houses will generally command a 10%-30% premium, however," she says.
Besides its rich heritage, Toulouse is synonymous with hearty Gason cuisine and has many excellent restaurants and markets. The covered Marché Victor Hugo, held since the end of the 19th century, brings together more than one hundred passionate vendors selling everything from the delectable saucisses de Toulouse to jars of cassoulet (the city's emblematic dish).
Jessica Hammer moved from Chicago to Toulouse with her husband in 2017 and hosts culinary tours through the city, including one at the iconic market. "Local businesses are the cornerstone of any vibrant community, and I wanted to do my part to promote them here in Toulouse," she explains.
Jessica's apartment is on the Canal du Midi in Les Minimes, a neighborhood situated just a 20-minute walk north of the city center. "The area is a lot quieter but still very close to everything. We don't have a car, so I walk almost everywhere."
Though initially Jessica was worried about making friends, she was able to meet new people through several non-profit organizations such as the Association France États-Unis, which promotes the friendship between France and the US, and the Accueil des Villes Françaises. "The AVF has different chapters in cities all over France with the goal of welcoming newcomers (whether French or foreign)," says Jessica. "They organize free activities based on common interests, such as a weekly French conversation group, sports or other hobbies. This was a great way to meet expats who were also new to Toulouse and to practice our French."
It hasn't always been easy, but Jessica is happy she decided to move to the bustling French city: "Living here has shown me that the beauty of everyday life is its own reward. I feel like I'm in the place where I'm supposed to be, and being happy every day is my vision of success."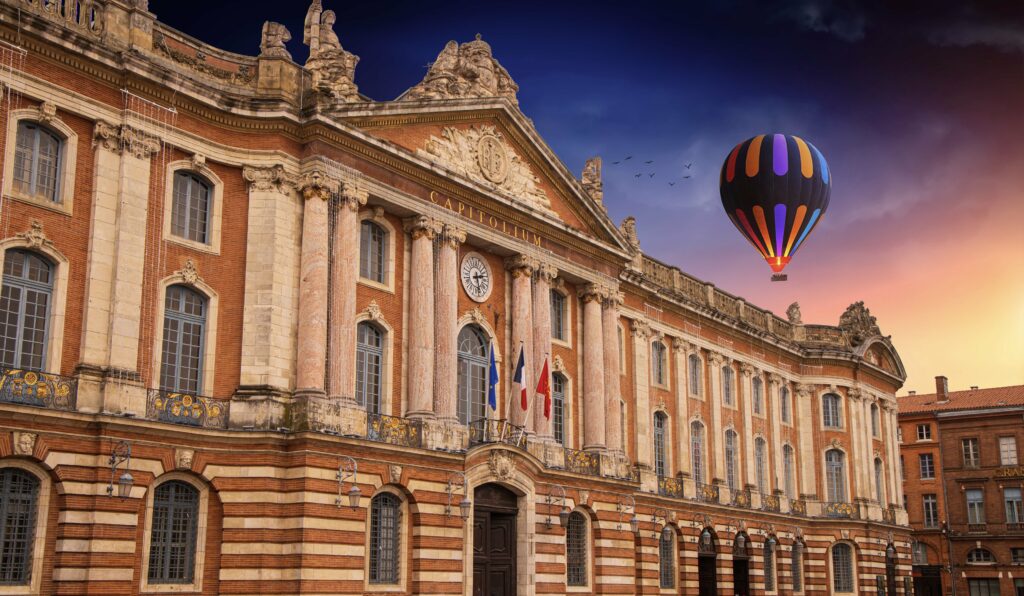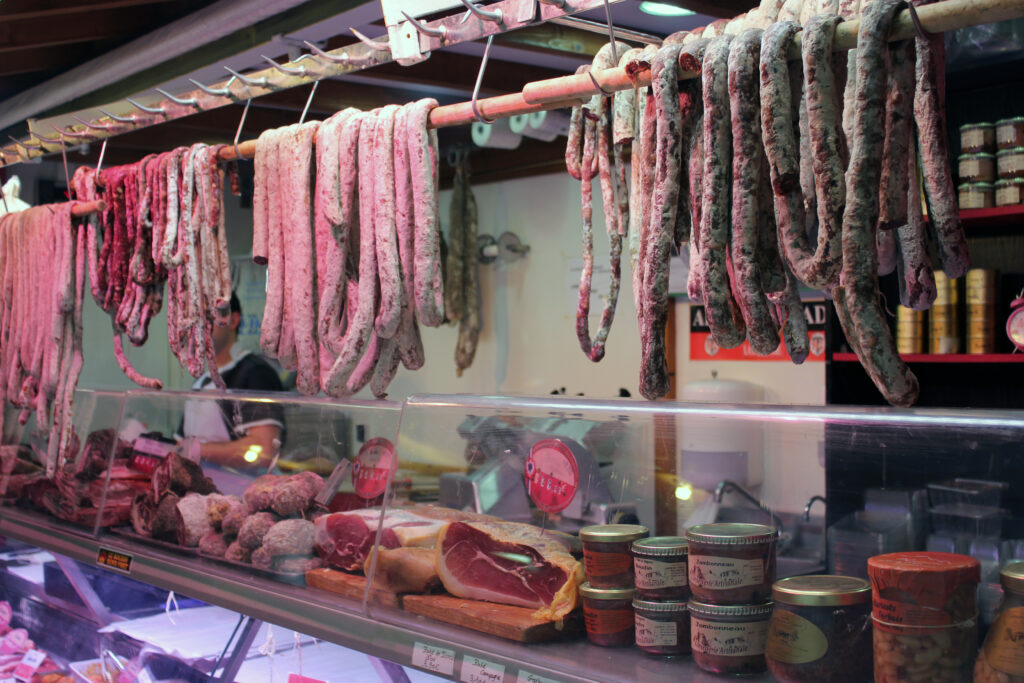 Images: Hans Westbeek, Kirstie Westbeek, Pixabay